BY Led Black (@Led_Black)
Photography by Vaughn Browne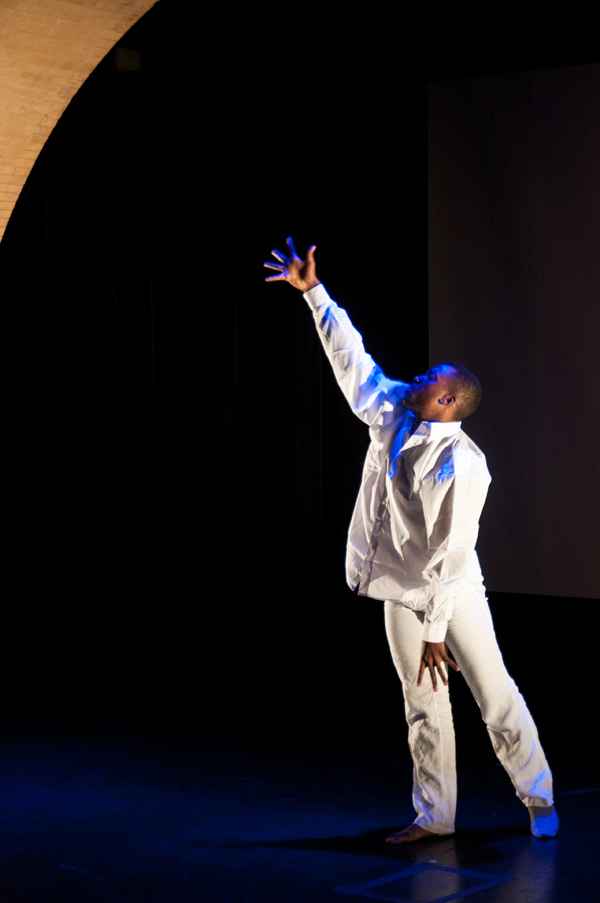 E-Moves 12 is a tour de force. Modern, Jazz, Tap, African and Hip-Hop dance are all well-represented in this elegantly produced powerhouse of a dance series. From the very moment the performance begins, you are held captive by its sway. Not only are the different disciplines of dance showcased in this awe-inspiring exhibition but the show itself touches upon many thorny topics such as love, tradition, the human condition and God. Harlem Stage's E-Moves 12 puts to shame the old, tired and worn cliché that fine arts and culture are unobtainable Uptown.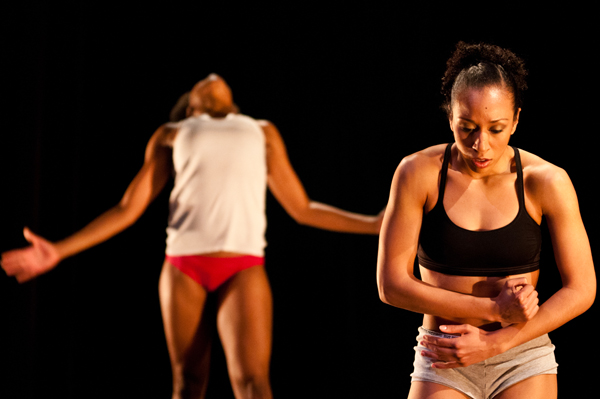 The E-Moves 12 program that I had the pleasure of attending begins with a quietly intense duet choreographed by Maria Bauman. The piece explores the inner workings of a relationship after a lover's quarrel. The tension and discord is palpable as the dancers, Maresa D'Amore-Morrison and Kendra Ross, take turns conceding and then extending the spat.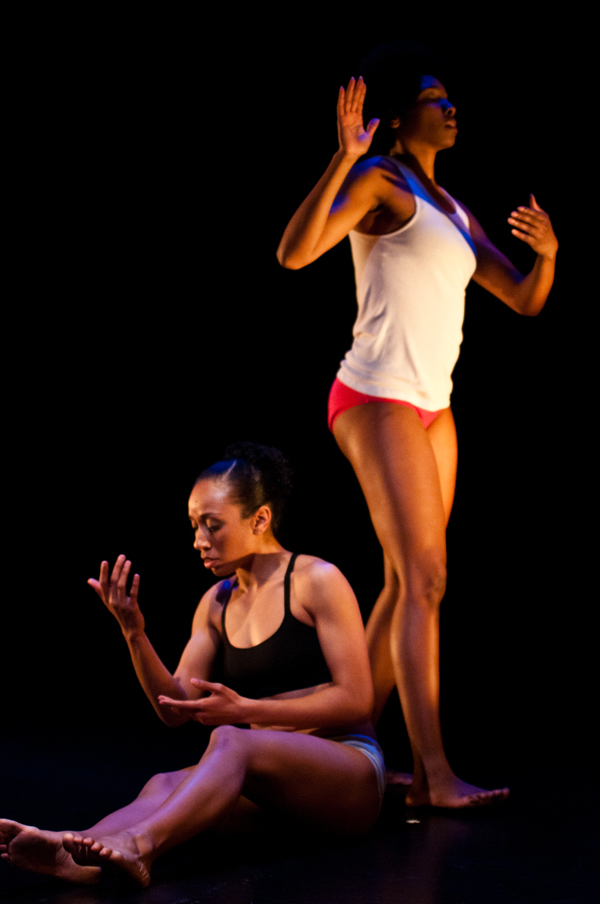 From there the presentation segues to a sublime and masterful Tap set orchestrated by the one and only Maurice Chestnut. You cannot help but be moved by this virtuoso performance that is simultaneously old-school and forward looking. Maurice's opus is a nod to the Tap traditionalists as well as the progressives.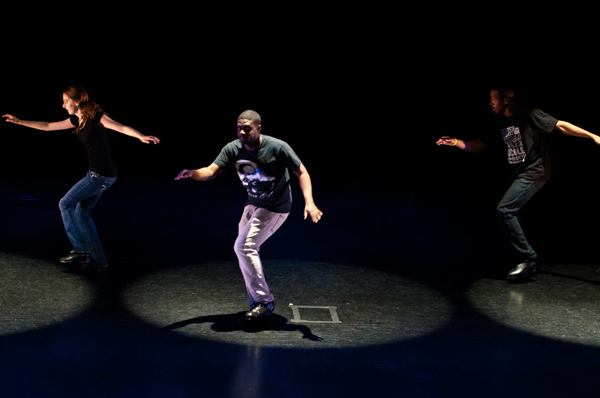 Marianne Kim and Will Bond's contribution, The Perfect Human V1, is the choreographic answer to Jorgen Leth's film, The Perfect Human. The Perfect Human V1 tackles the concept of man being perfect. It's manic and eerie energy renders the very notion of the perfect human as inherently quixotic and ludicrous.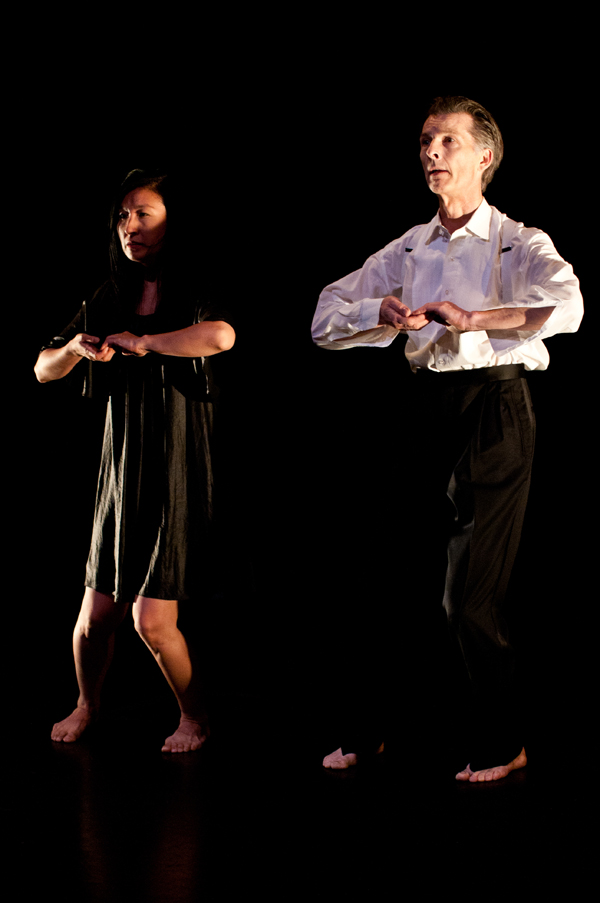 The next item featuring Otis Donovan Herring and Shola Roberts is a moving observation on a relationship after it's participants have grown irrevocably apart. Even though the partners innately understand this to be the case, they go through the motions of trying to put back together that which has been shattered beyond recognition or reconciliation for that matter.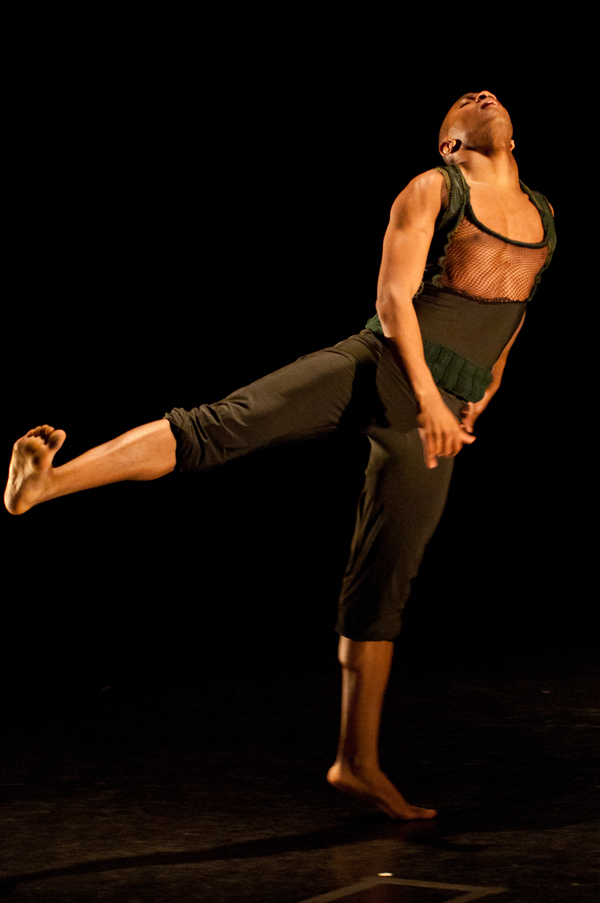 The highlight of the evening was, without a doubt, the extravaganza put on by the absolutely mind-blowing Illstyle and Peace Productions choreographed by Brandon "Peace" Albright. Words by nature fail in conveying the utter exuberance and élan of this indefatigable dance troupe. This set virtually brims with vigor, verve and vitality. It was a fitting end to an already remarkable masterpiece. In short, you DO NOT want to miss Harlem Stage's E-Moves 12.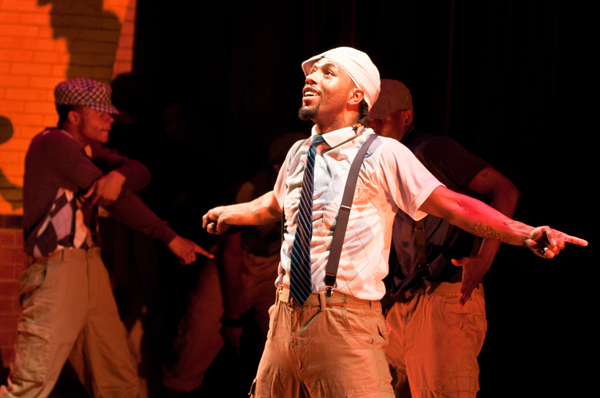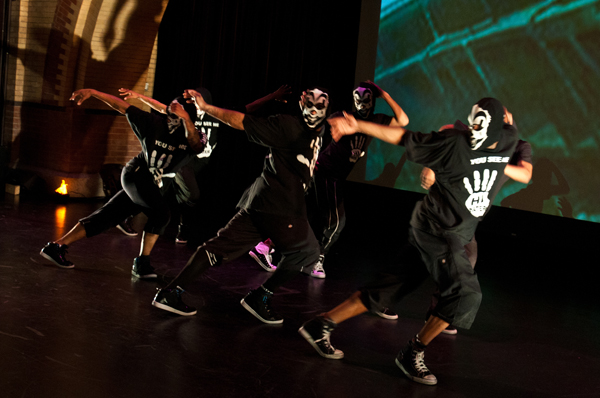 Program roster:
April 15 – E-Merging: Maria Bauman, Maurice Chestnut, Marianne Kim and Will Bond, Otis Donovan Herring; E-Volving: Brandon "Peace" Albright
April 16 – E-Merging: Daisuke Omiya, Marguerite Hemmings, Miguel Anaya, Efeya Sampson E-Volving: Johari Mayfield
Tickets: $20, www.harlemstage.org or 212-281-9240 ext 19 or 20
See below for Illstyle & Peace at BAM's Dance Africa:
We invite you to like our Facebook page and follow us on Twitter, or e-mail us at UptownCollective@gmail.com.