BY Led Black (@Led_Black)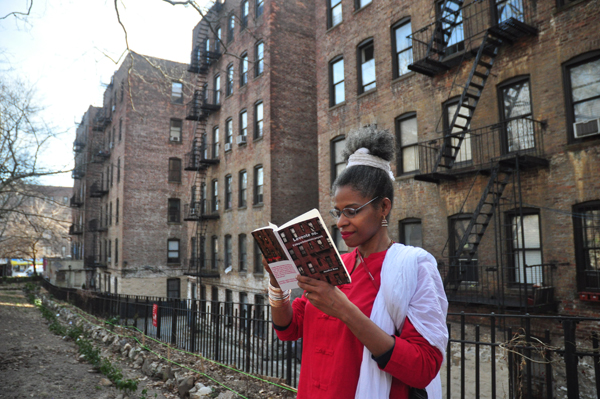 Ok – this is an action packed weekend, so let's get right into it. First of all, the incredibly talented Josefina Báez, author of Levente no.Yolayorkdominicanyork will be doing a reading of her book tonight at the Rio Gallery II (583 Riverside Dr. 7th floor) in Harlem. This is the woman that Pulitzer Prize winner Junot Díaz referred to as "a sword bathed in flame". Just watch the video below and you will be a believer – trust me.
For more: A Reading With Josefina Báez This Friday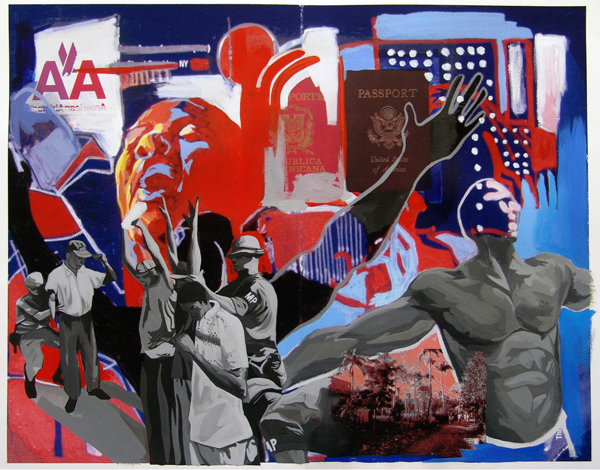 Also, Dominican American artist and Harlemite, Dionis Ortiz has his opening tonight for Torn Asunder at the Heath Gallery (24 West 120th Street). Dionis is one artist to keep an eye out for.
Check out our Q&A With Dionis: Uptown Artist – Dionis Ortiz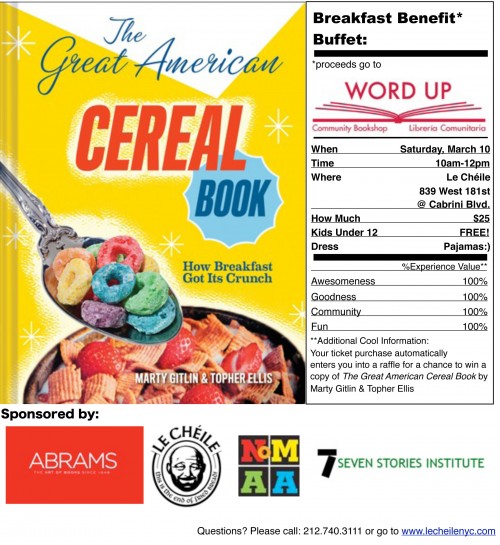 One of my fave lunch spots, Le Chéile (839 W 181st St @ Cabrini Boulevard) is holding an all-you-can-eat cereal buffet tomorrow to benefit neighborhood bookstore Word Up Books from 10am to 12pm. A $25 entry fee covers an unlimited cereal bar and a chance to win copies of The Great American Cereal Book by Marty Gitlin and Topher Ellis. Children under 12 eat for free.
Speaking of 
Le Chéile, later that same day, they will also have the opening reception of Made in Mexico, an exhibit of artist Elizabeth Starcevic's weavings from 5 to 8pm.
On Sunday, local elected officials and community advocates are putting together a rally to make known to the city that the affordable housing situation in this community is deplorable and something must be done. The Rally for Affordable Housing in Northern Manhattan is going down at 1:30 pm on 172nd Street and Amsterdam Ave.
The actual statistic on the dearth of affordable housing in the neighborhood will leave your mouth agape. From 2004 to 2010, the city built 9,567 units of affordable housing in Manhattan. Out of the 9,567 affordable housing units built, only 138 were built north of 155th Street. That's is less than 1 percent. That is unacceptable. This Sunday join the community in speaking in one voice – we need more!
Click here for the FB events page.
By the way, if you have an event that you want to see on our list for next weekend, hit us up @ [email protected].
We invite you to like our Facebook page and follow us on Twitter, or e-mail us at [email protected].
[subscribe2]