BY Led Black (@Led_Black)
Photography by Art By Dj Boy (@ArtByDjBoy)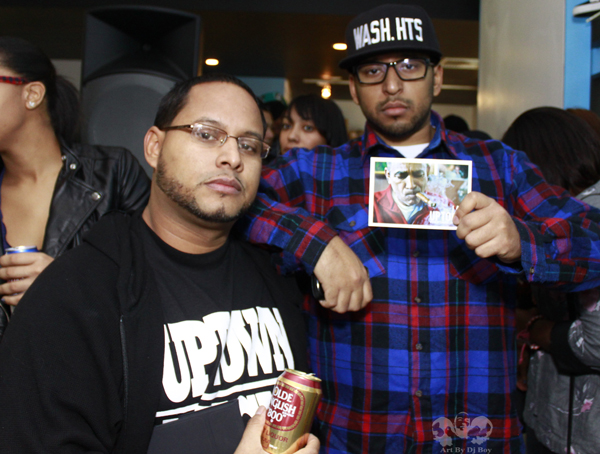 Atmos (203 W. 125th Street) was the center of the universe this past Friday. Once again, the infamous 40 Oz NYC crew put together an event, better yet an experience, which will be talked about and remembered for a long time to come. The scene outside the venue was absolutely insane but when you walked through the doors you were transported to a different world, New York City circa the early 90's. Good people, good music, good vibes and Olde English brew. 40 Oz Van and his people have mastered the formula for creating simply sublime functions that become the stuff of legend. Ain't no party like a 40 Oz NYC party and that is gospel truth. Uptown Reigns indeed!!!
S/O to TheStillGroup for the video below.
Atmos x 40oz Van Uptown Reigns Event from Still Group Studios on Vimeo.
Also check out:
More Pics From 40 Oz Bounce 2011
The 40 Oz Bounce that Didn't Happen or Did It
40 Oz Bounce Gone Loko – The Recap
We invite you to subscribe to the Uptown Love newsletter, like our Facebook page and follow us on Twitter, or e-mail us at UptownCollective@gmail.com.