BY Led Black (@Led_Black)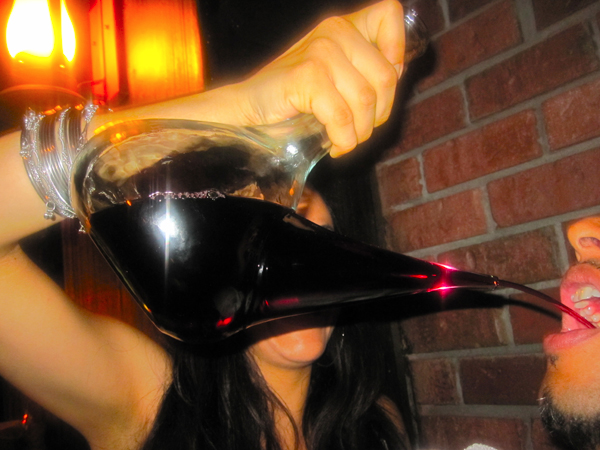 I am eternally indebted to the good folks at Corcho Wine Room (227 Dyckman Street) for introducing me to the game changing device known as the porrón. While in the recap of our Wine 101 event, I referred to it as merely "a traditional glass wine pitcher from Spain", it is so much more than that.
The porrón is a super cool way for a group of people to share and enjoy wine without glasses as well as hygienically, since the porrón never touches your lips. Think of it as a wine bong in a sense. The porrón gets passed around the room and everyone gets to share the love.
It is also a pleasant form of wine water boarding because it does take a little dexterity to swallow the luscious libation as more wine is being poured from the porrón. Trust me, stop by Corcho and make sure you get a hit from the porrón, it will change your life.
Spread love it's the Uptown way.
Check out:
Happy Anniversary: Corcho Wine Room
We invite you to subscribe to the weekly Uptown Love newsletter, like our Facebook page and follow us on Twitter, or e-mail us at [email protected].