09/16/17: Collective States: a movement improvisation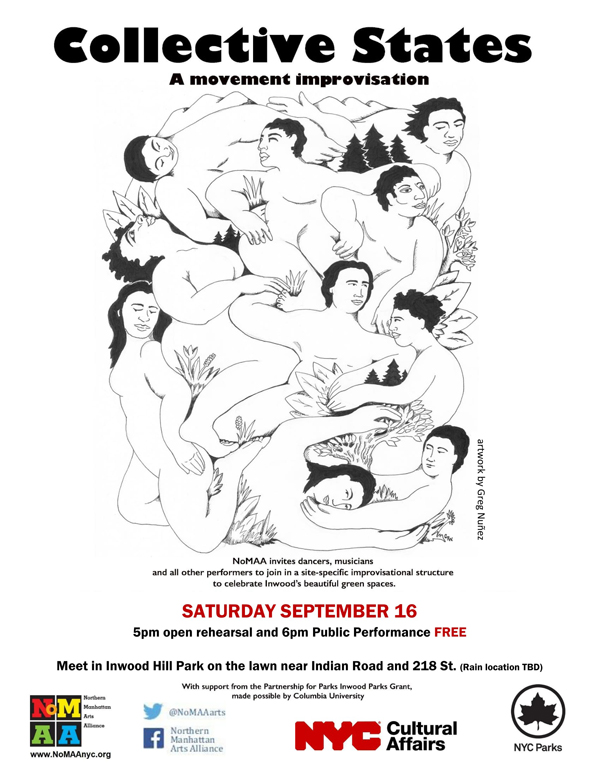 NoMAA presents the third installment of this site-specific improvisation celebrating Inwood's beautiful green spaces on September 16. 5pm open rehearsal and 6pm Public Performance. Meet in Inwood Hill Park on the lawn near Indian Road and 218 St.
We invite you to subscribe to the weekly Uptown Love newsletter, like our Facebook page and follow us on Twitter & Instagram or e-mail us at UptownCollective@gmail.com.