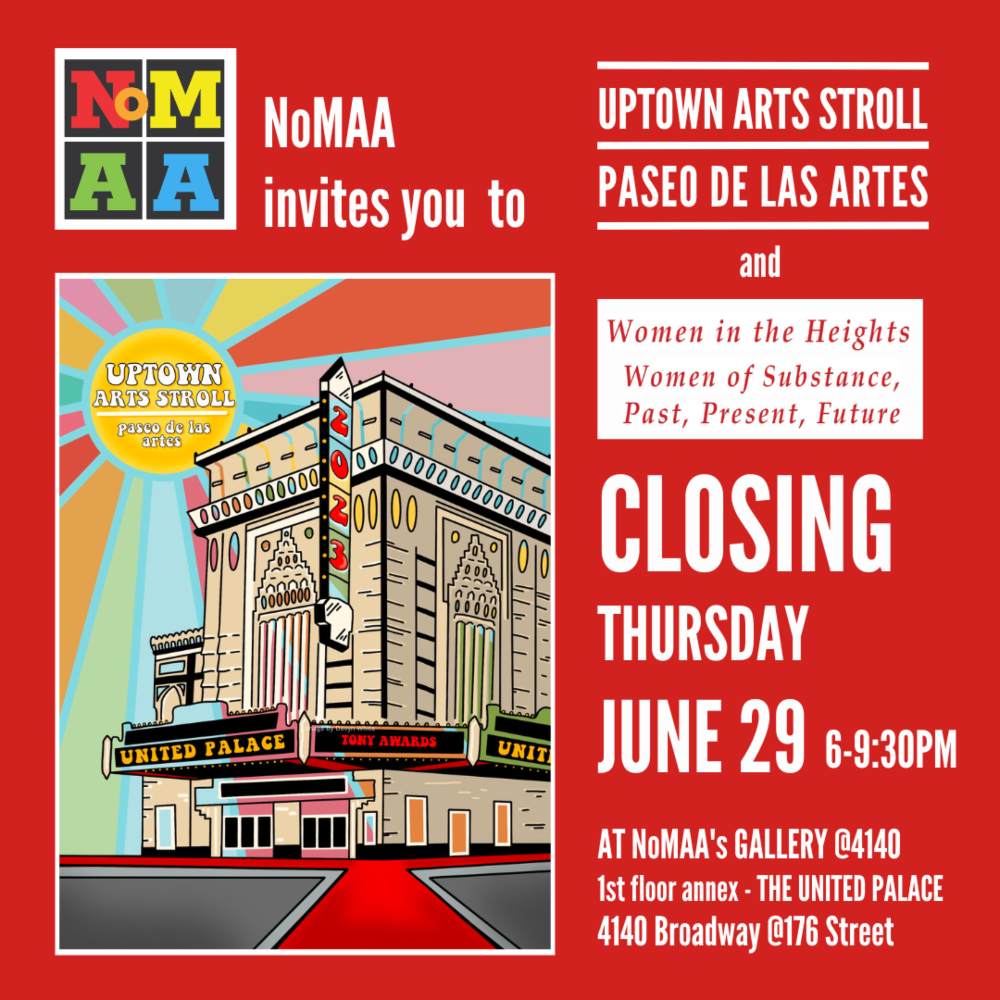 Parting is such sweet sorrow. The 2023 Uptown Arts Stroll has been such an awesome whirlwind of arts and culture that many people Uptown may suffer from withdrawal once July comes around. With that said, all good things must come to an end so please make sure you are in attendance at the NoMAA Gallery (4140 BWAY @ 176th) on Thursday, June 29 at 6 pm for not only the Closing Reception of the 2023 Uptown Arts Stroll but also the Closing Reception for the magnificent Women In The Heights exhibit, curated masterfully by Uptown Art Queen, Andrea Arroyo.
By the way, you don't have to wait until next Thursday to see Women In The Heights, Gallery Hours are Saturdays and Tuesdays from 1 pm to 5 pm. You only have 3 more chances to see this tour de force so don't sleep!
RSVP: Uptown Arts Stroll & Women in the Heights Closing Reception
We invite you to subscribe to the Uptown Love newsletter, like our Facebook page and follow us on Twitter and Instagram, or e-mail us at [email protected].