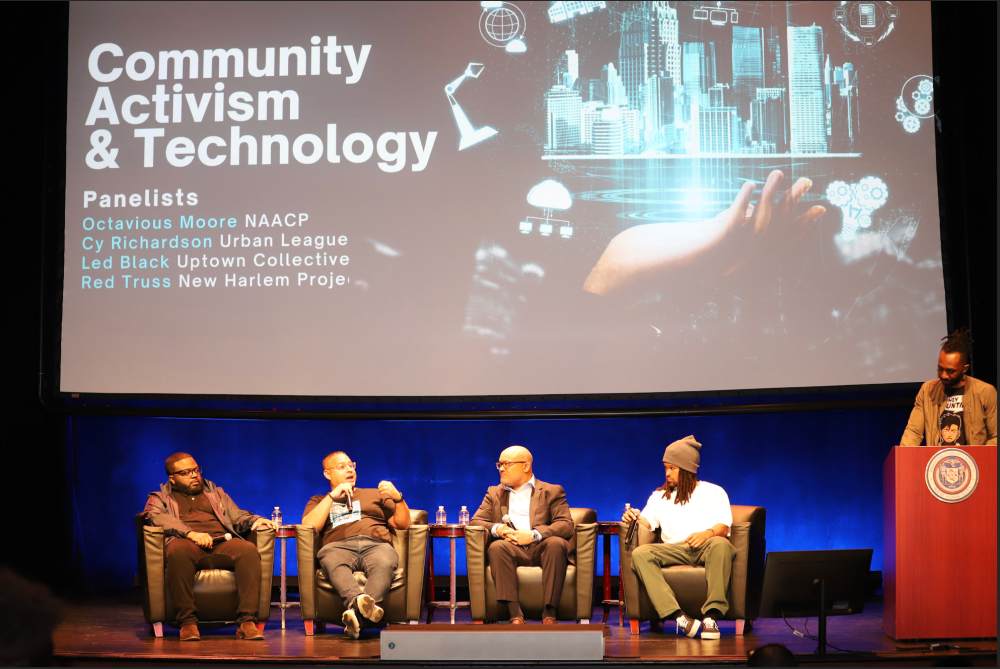 The 10 Talks Tech conference, sponsored by Community Board 10, the NAACP and the Greater Harlem Chamber of Commerce, held at the venerable Schomburg Center on June 10 was a rousing success. Folks came from all over Uptown and beyond for an entire day of programming that was all about empowering Harlem's future with technology. Our founder, Led Black, was selected as a panelist for a super relevant panel about Tech and Activism. Many thanks to the 2nd Vice Chair of Community Board 10 Charles F. Johnson for inviting us and for doing an outstanding job of moderating the panel that we participated in.
Click here for more pics from the event and enjoy the video of the panel below.
We invite you to subscribe to the Uptown Love newsletter, like our Facebook page and follow us on Twitter and Instagram, or e-mail us at [email protected].