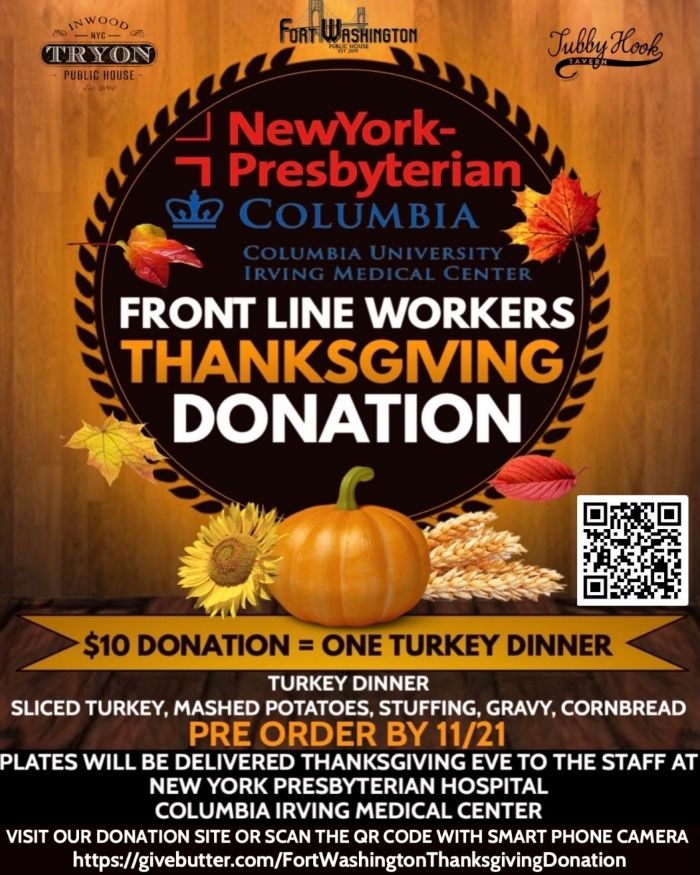 Shout out to our friends at Tryon Public House, Fort Washington Public House and Tubby Hook Tavern for spreading that Uptown Love. Donate now to give a well-deserved turkey dinner to the front line workers at New York Presbyterian Hospital and Columbia Irving Medical Center. Click below to make it happen familia.
Spread Love: Front Line Workers Thanksgiving Donation
We invite you to subscribe to the weekly Uptown Love newsletter, like our Facebook page and follow us on Twitter & Instagram or e-mail us at [email protected].