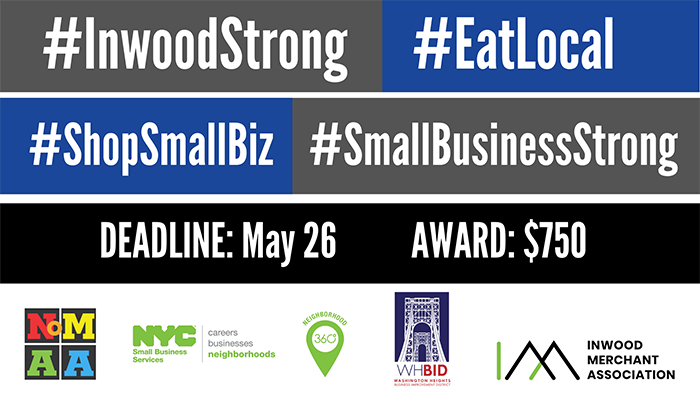 Listen up familia, you have until May 26th to submit your artwork for the #InwoodStrong Restaurant Poster contest. The Northern Manhattan Arts Alliance, through a NYC Small Business Services Neighborhood 360 grant, is working with the Washington Heights BID and Inwood Merchant-Association to promote Inwood restaurants during this challenging time. Small businesses are the lifeblood of our neighborhood and play a key role in ensuring the vitality of our community's arts sector. You know our motto, Spread Love It's The Uptown Way.
Apply Here: https://inwood-strong-poster.paperform.co/
We invite you to subscribe to the weekly Uptown Love newsletter, like our Facebook page and follow us on Twitter & Instagram or e-mail us at UptownCollective@gmail.com.