BY Led Black (@Led_Black)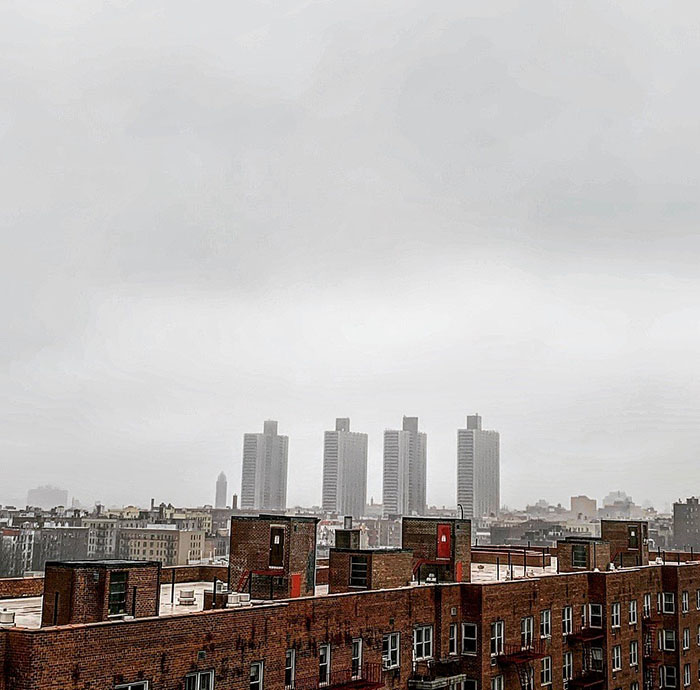 I fall asleep to sirens. I wake up to sirens. The sirens are incessant. The sirens, at least in NYC, are the soundtrack to this pandemic. The sirens are constant and what you start to realize after spending every waking moment dealing with the nerve-racking sirens is that what you are hearing is not a single siren at a time but multiple, different sirens simultaneously. The lament of the ambulance fighting with the cop car and the firetruck for dominance and winning. The sirens are the city wailing out in despair. The night is upon us like never before, but this too shall pass.
Well, you have to keep telling yourself that at least. This is really, really scary. This thing is heavy like is this the end times? heavy. It is hard to not succumb to despair, gloom and doom when you realize that the absolutely feckless and moronic Trump, who is in way over his head in this situation, is the current occupant of the oval office and the most powerful man on the planet. You can't tweet diss the pandemic away. Trump bet the farm that this would be a mild illness that would be gone by April and we are now paying the price for his madness and colossal ineptitude. In short order, Donald Trump has turned the United States into a s-hole country.
This is America. We should not be where we are right now. For such a great country to be brought down so low because of a lack of foresight, vision and planning is inexcusable. This is what happens when a failed, racist in decline, reality tv personality becomes the president. Leadership matters. Intelligence matters. Judgement matters. Empathy matters. Donald Trump fails on all counts.
The world has changed overnight, and the very notion of certainty has become a cruel joke. Our FB feeds speak of folks losing loved ones quickly and unexpectedly. My wife is keeping a running list of friends and family that have contracted the virus that is up to 23 and growing fast. One death in that 23. Our prayers, condolences and love go out to all who are feeling the impact of the novel coronavirus.
Miss Rona, like my eldest daughter likes to call her, is exposing the holes in a society that has for far too long put profit before people. New York City is hurting and at about to be at a breaking point.
But we will not break. We shall overcome but things can never be same again. The status quo is not going to cut it anymore. A better world is possible. Let's work together to build it.
Pa'Lante Siempre Pa'Lante!
Related: OP-LED: UPTOWN LOVE IN THE TIME OF CORONAVIRUS
We invite you to subscribe to the weekly Uptown Love newsletter, like our Facebook page and follow us on Twitter & Instagram or e-mail us at [email protected].