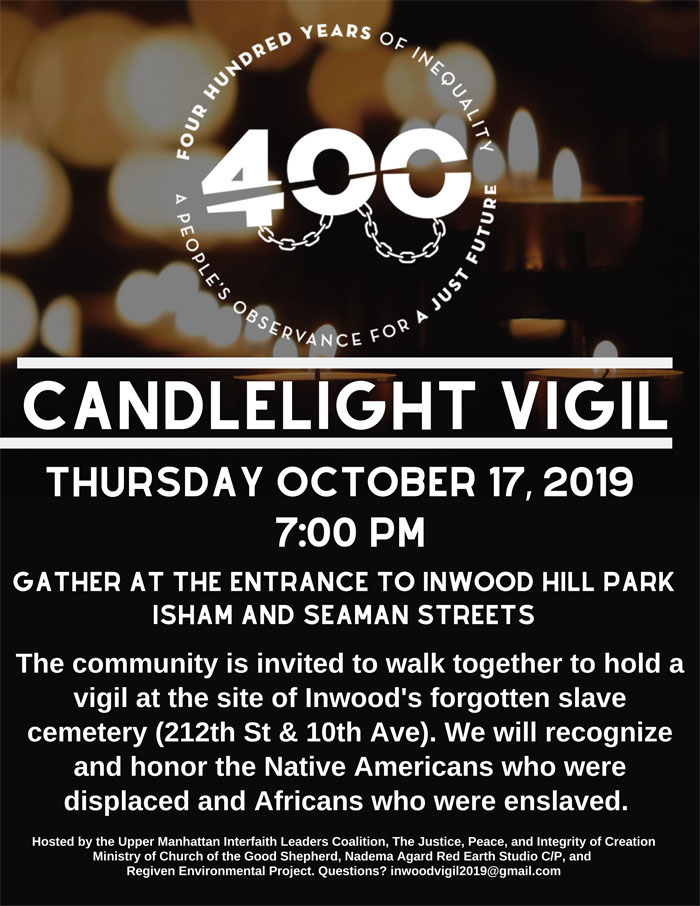 As part of the 400 Years of Inequality nationwide initiative that kicks October 12, their will be a local vigil and observance on Thursday, October 17th to commemorate the souls that are buried in Inwood's forgotten slave cemetery as well as the indigenous folks of the area who were displaced and had their land stolen from them. Stay tuned for more on this important endeavor.
Check out: http://www.400yearsofinequality.org/
We invite you to subscribe to the weekly Uptown Love newsletter, like our Facebook page and follow us on Twitter & Instagram or e-mail us at UptownCollective@gmail.com.