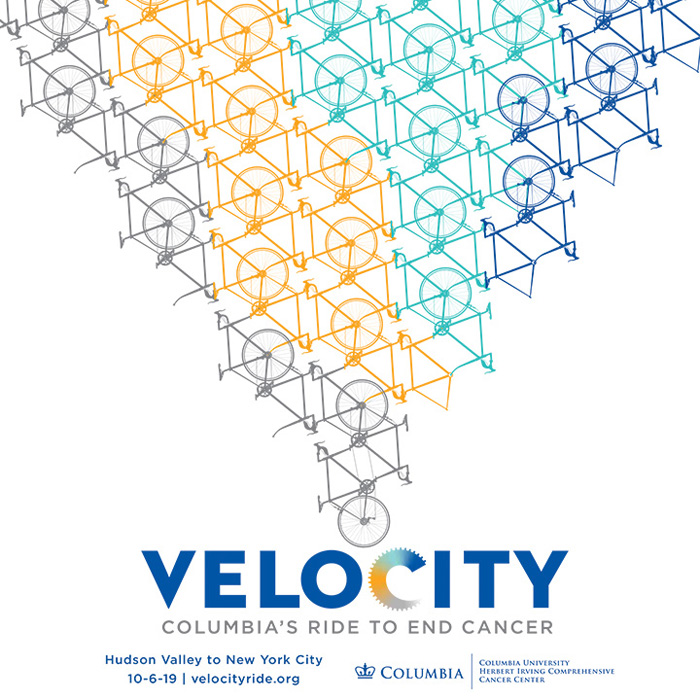 Listen up familia, the third annual Velocity Ride goes down on Sunday, October 6, 2019. The annual bike ride is dedicated to raising vital funds to support cancer research and care at Columbia's Herbert Irving Comprehensive Cancer Center. Velocity is a special way for the community, cancer patients, survivors, and their families to ride side by side with Columbia's physicians and scientists who are working tirelessly toward a cure.
Whether you are an avid cyclist, a casual rider, or you are just looking for a great volunteer opportunity, Velocity has something for everyone.
Velocity gives riders the opportunity to choose their level of physical challenge: 10, 25, 45, or 62.5 miles (100 kilometers). The ride begins at four different start areas and riders merge together as one unstoppable force to cross the George Washington Bridge and end at 168th at the Columbia University Irving Medical Center.
Please visit www.velocityride.org to register. (While fundraising minimums still apply, special promotional offers are available for community members. For more information on these promotions, please email: [email protected])
You also can sign up as a volunteer.  A variety of opportunities are available at the Finish Line Festival and at various locations along the route.
Please sign up to volunteer at www.velocityride.org
Please support this important event. All funds raised by participants go directly to support cancer care and research at Columbia.  See you at the finish line.
Check out: www.velocityride.org
We invite you to subscribe to the weekly Uptown Love newsletter, like our Facebook page and follow us on Twitter & Instagram or e-mail us at [email protected].