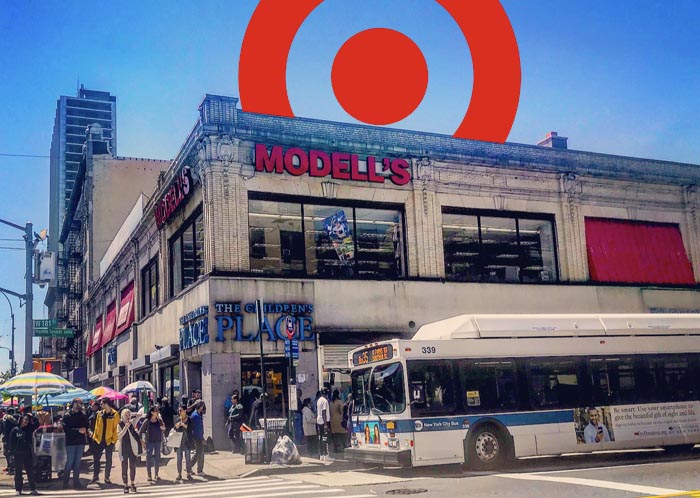 Retail giant Target is coming to Washington Heights.
The Minneapolis-based company signed a lease on April 23 to rent 23,757 square feet of space at 600 West 181st Street, according to public records.
The site is a two-story commercial building on the corner of 181st Street and St. Nicholas Avenue that is already home to large retailers such as Modell's, The Children's Place and AT&T and Rainbow Shops.
Target's Washington Heights store is slated to open in 2020, the company said.
Read more: Target to open Washington Heights store | Manhattan Times
We invite you to subscribe to the weekly Uptown Love newsletter, like our Facebook page and follow us on Twitter & Instagram or e-mail us at UptownCollective@gmail.com.