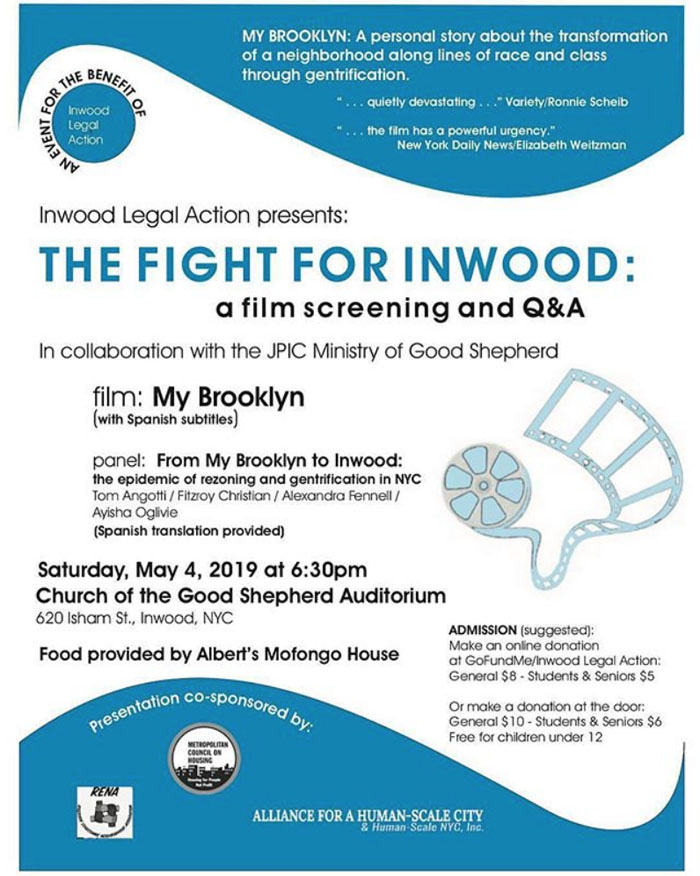 The struggle continues. Please come out to the Church of the Good Shepherd auditorium on Saturday, May 4, 2019 for rezoning updates as well as a film screening. This event will help raise additional funds for that lawsuit if needed, and to fund a feasibility study for a potential Federal Fair Housing Act lawsuit, lead by the preeminent NYC civil rights attorney – Norman Siegal. There will be food from local establishments for modest donations as well. There will be an expert panel for a Q&A after the film, who will also present facts & figures about the effects of rezonings. The panel includes Tom Angotti, Prof. Emeritus, Urban Planning, Hunter College, and Co-editor of the definitive book about rezonings – Zoned Out."
Suggested admission at the door is $10.
Related: Re-examining the Rezoning | Manhattan Times
We invite you to subscribe to the weekly Uptown Love newsletter, like our Facebook page and follow us on Twitter & Instagram or e-mail us at UptownCollective@gmail.com.