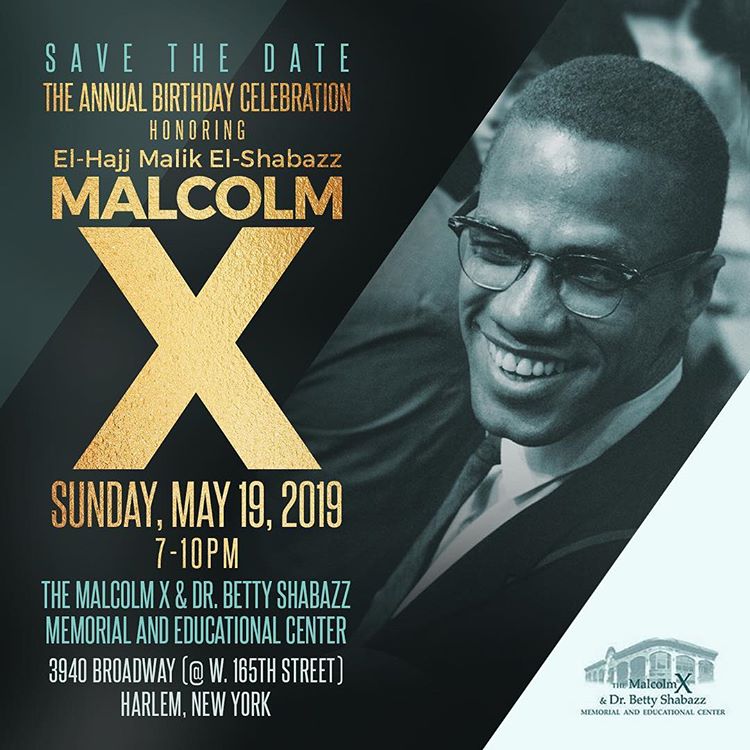 Save the Date folks, the annual Malcolm X Birthday Celebration at the Malcolm X & Dr. Betty Shabazz Memorial and Educational Center (3940 Broadway) will take place on May 19. Spread that Uptown Love and come out to support this Uptown giant and this important institution.
For more info: 05/19/19: Annual Malcolm X Birthday Celebration @ The Shabazz Center
Related:
Malcolm X Reconsidered: A Daughter's Perspective
Uptown Gem – The Malcolm X & Dr. Betty Shabazz Center
We invite you to subscribe to the weekly Uptown Love newsletter, like our Facebook page and follow us on Twitter & Instagram or e-mail us at UptownCollective@gmail.com.