Photography: Mario Carrion | New Visual Collective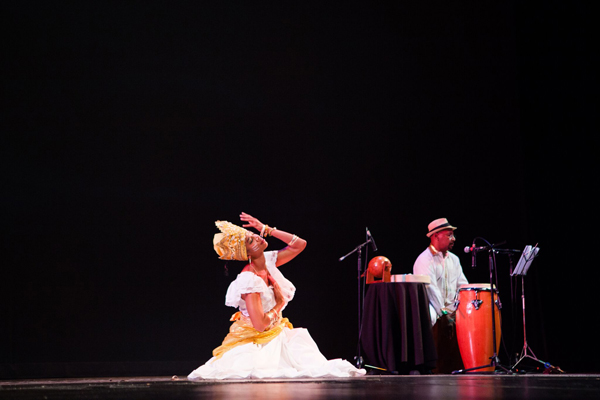 In a weekend where over 3.3 million Black and Brown U.S. citizens struggle with the aftermath of devastating hurricanes throughout the Caribbean, New York City's African Diaspora came together to honor the powerful Orisha-Nature based sacred traditions that have long united people of African descent across the Americas.
Trade/itions, a yearly event by the Caribbean Cultural Center African Diaspora Institute in East Harlem (CCCADI) in partnership with the Aaron Davis Hall of the City University of New York, provided a rallying cry to use African sacred traditions in imagining a new future for these citizens and the United States as a whole.
The one day multimedia event incorporated traditional and contemporary performances, critical discussions, and film screenings by professors, thought leaders, artists, and activists.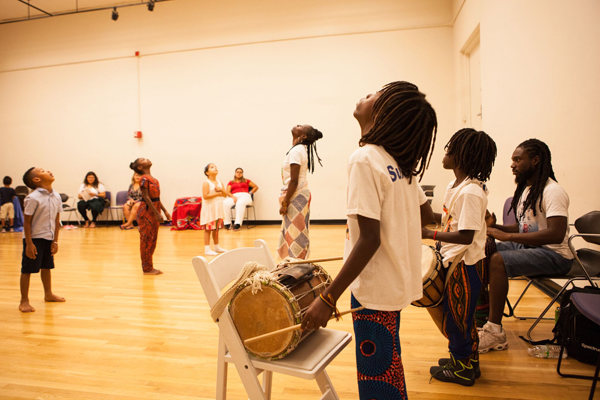 Participating performers, traditional leaders and experts included: Dr. Jacob Olupona, Dr. Marta Moreno Vega, Dr. Rachel Harding, Gloria M. Rodriguez, Valnizia Pereira, Navasha Daya, Dr. Akissi Britton, Dowoti Desir, Roger Bonair Agard, Neg Mawon, Maya Louisa, WUNMI, DJ Carlos Mena, Loira Limbal, Kwayera Archer, Eliciana Nascimento, Dr. Sheriden Booker, Dr. Funlayo E. Wood, Alafia Stewart, Carlos De Oliveira, David Sosa, Dominick Guerriero Regine Roumain, Ayoka Wiles, Marinieves Alba, Dj Sabine, among many others.
Highlights of the day included the USA Film Premiere of Ancestral Voices: Spirit is Eternal and an uplifting concert featuring Neosoul Queen Navasha Daya, and conscious Hip-Hop Princesses Oshun who lit the stage after a day of community building and empowerment.
True to it's mission to use art and culture as a tool for social justice and equity, during the concert CCCADI unveiled a campaign to contribute to relief and recovery efforts in the communities devastated by Hurricanes Irma and Maria. 100% of the profits from the campaign will be equally divided on the ground amongst grassroots cultural institutions working with the most vulnerable communities requiring immediate assistance in Puerto Rico, Dominican Republic, St. Croix, and St. Thomas.
"One thing that we have learned from looking at our ancestors, at the sacred traditions that they practiced, is that we are a resilient people. This knowledge gives us strength and gives us a mandate to help our people affected by these recent natural disasters to rebuild. This is the time to come together and be giving in service and resources. That's what we intend to do," shared Dr. Marta Moreno Vega, CCCADI's founder and director.
With its focus into rebuilding the future, Trade/itions deployed the sacred traditions of the African Diaspora as a tool for evolution for the United States and the rest of the Americas.
About the Caribbean Cultural Center African Diaspora Institute (CCCADI)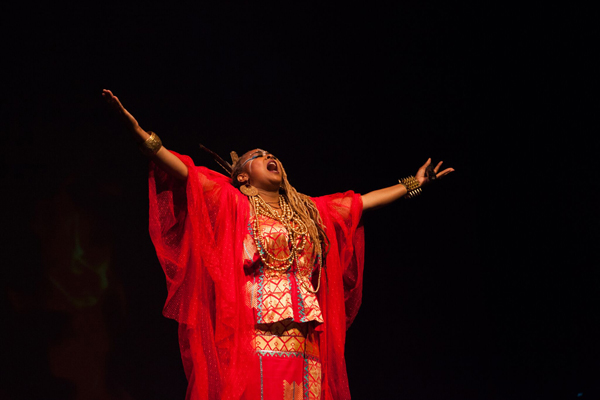 CCCADI values, connects, and advocates for the traditions, history, culture, and advancement of the African Diaspora. Through the dual tenants of arts and advocacy, CCCADI aims to create a paradigm shift within the global community toward cultural equity and social justice via new standards, policies, and language. The Center has been, and will remain, an accessible community resource, and a "first voice" institution, which produces culturally grounded, purpose-driven, and activist-oriented works, while simultaneously serving as a beacon of motivation and inspiration for many. Visit CCCADI in their new landmark facility at 120 E. 125th Street in East Harlem and online at www.cccadi.org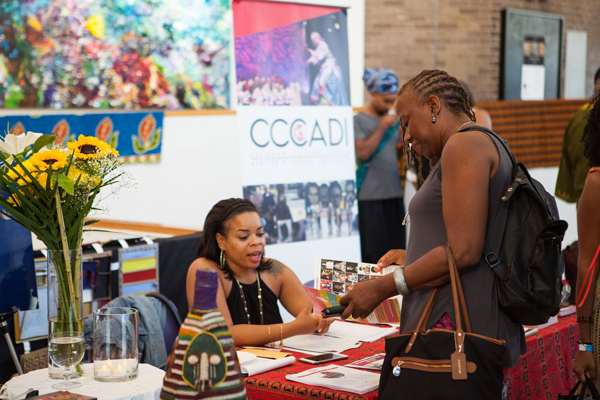 BEHIND THE TRADE/ITIONS NAME: The name Trade/itions is a wordplay, a combination of trade and traditions, that reflects on the misnaming of the African Holocaust, more than 500 years of enslavement of Africans and their inhuman distribution throughout the world. The misuse of the world, trade, implies a level of exchange between the enslavers and the enslaved. The reframing of the enslavement of Africans directly addresses the continuing trauma and miseducation that attempts to erase the contributions of African descendants and the impeded systemic racism and discriminatory practices that continue to marginalize African descendants within the United States.
We invite you to subscribe to the weekly Uptown Love newsletter, like our Facebook page and follow us on Twitter & Instagram or e-mail us at [email protected].