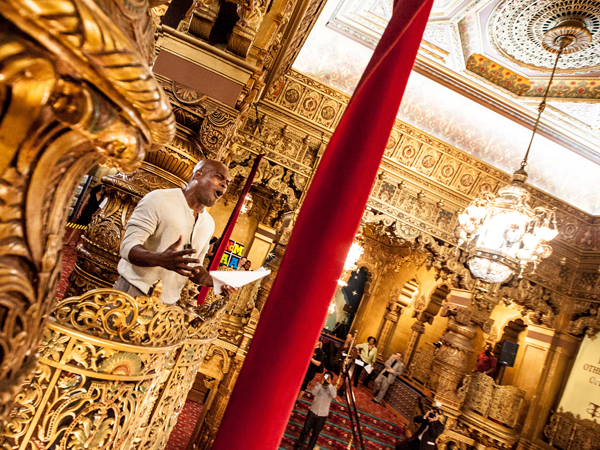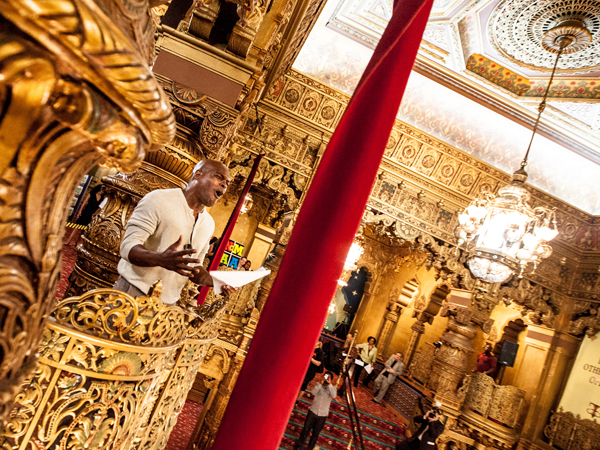 Northern Manhattan's annual, month-long arts festival is set to return.
The 2017 Uptown Arts Stroll will run from May 31 to June 30, showcasing performances and exhibitions by the Northern Manhattan arts community at assorted venues from West 135th Street to West 220th Street.
The 15th edition of the Stroll will kick off at the United Palace on May 31 from 6 to 8:30 p.m. with an opening reception honoring several key members of the local arts scene — award-winning actor Elvis Nolasco, Harlem Stage and Aaron Davis Hall Executive Director Patricia Cruz, Chair of Community Board 12's Parks and Cultural Affairs Committee Elizabeth Lorris Ritter and dance artist Maggie Hernández-Knight.
"The honorees are four outstanding individuals whose home and work are inspired by the cultural richness, diversity and inclusivity of northern Manhattan," said Joanna E. Castro, Acting Executive Director of the Northern Manhattan Arts Alliance (NoMAA), which has produced the event since 2008.
Read more: Uptown Arts Stroll names 2017 honorees | Manhattan Times
Related:
Deeply Rooted – A Q&A With Elvis Nolasco
05/31/17: The 2017 Uptown Arts Stroll Kicks Off @ The United Palace
We invite you to subscribe to the weekly Uptown Love newsletter, like our Facebook page and follow us on Twitter & Instagram or e-mail us at [email protected].