BY Led Black (@Led_Black)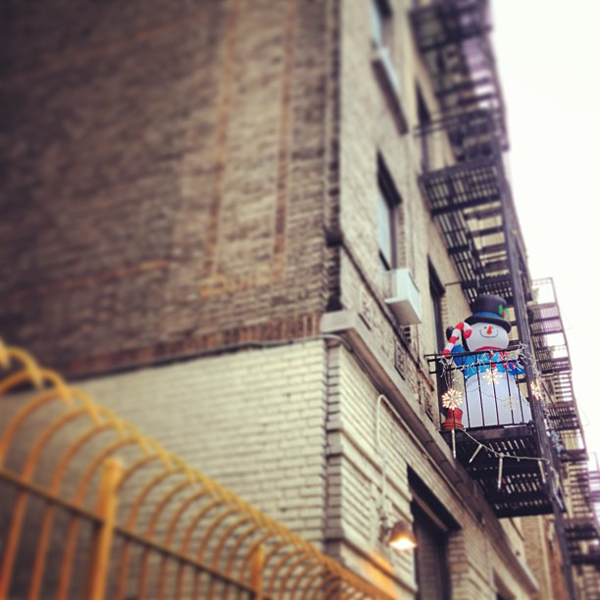 I hate to be the bearer of bad news. But you know who is about to be President in a matter of weeks and this country, and ultimately the world, will be a worse place because of it. Don't let anyone tell you different. This is not just another President headed to the Oval Office. We now have an ardent racist/misogynist /climate change denier/demagogue as President Elect. Remind yourself that this is not normal. No matter what the mainstream media wants you to believe. This is a revolution. This will be an all-out assault on people of color, women, the LGBT community, immigrants, Muslims, the environment and democracy. The hard fought progress that has been made in this country will be undone. The backlash will be swift, severe and systematic. We are in for it. And how!
With that said, I am enjoying the ish out of these holidays. My kids and the wife are getting extra nice gifts. I am throwing back a few more libations than I normally do. I will do my best to be more present when I am spending time with my loved ones. The ominously looming Trump coronation should compel all of us to count our many blessings and harden our resolve to fight for decency, diversity and tolerance. By appealing to the absolute worse in people to hijack the presidency, American Hitler has taken something priceless away from us. The question becomes, are we going to let him get away with it?
Pa'Lante Siempre Pa'Lante
Related:
Op-Led: Si Votamos, Ganamos – Awakening the Sleeping Giant That is the Latino Vote
Op-Led: To Hell With Donald Trump, SNL & NBC – Why Latinos Are Outraged By The Donald Trump Phenomenon
We invite you to subscribe to the weekly Uptown Love newsletter, like our Facebook page and follow us on Twitter & Instagram or e-mail us at [email protected].