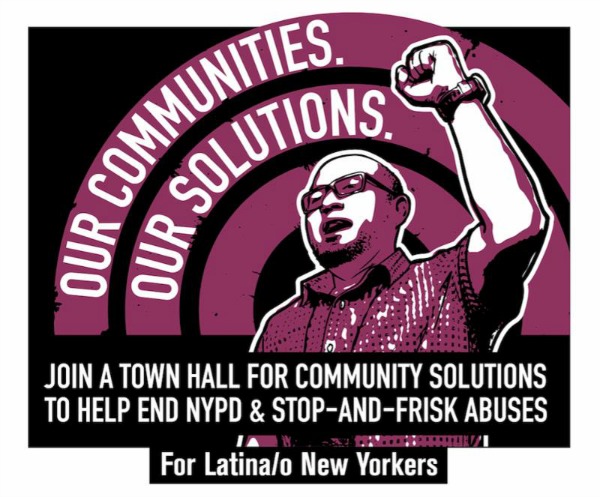 Northern Manhattan Coalition for Immigrant Rights (NMCIR) along with LatinoJustice PRLDEF will be conducting a community forum today, November 22nd, 2016 at 5:00 p.m.  This community forum, which is part of the joint remedial process ordered by the Federal Court in Floyd v. City of New York, will assess the application of stop and  frisk, since the settlement, from the community perspective.
The event will take place at the Ft. Washington Collegiate Church, located at 181st Street and Fort Washington Avenue, New York, New York 10033.  The joint remedial process is based in the federal court finding that New York Police Department (NYPD) had engaged in a prevalent practice of racially discriminatory stops and frisks.
This community forum will serve the purpose to collect the public opinion of the communities most impacted by stop and frisk practices in New York City allowing the public to share their experiences and impact directly laws governing the issue.  The community forum will include an explanation of the history and context of the Floyd case, and also Davis v. City of New York and Ligon v. City of New York which are related to the subject. NMCIR's participation in this event will guarantee that the voice of all immigrants and Latinos/as in New York City, particularly our community in Washington Heights and The Bronx, is heard.
Related:
Op-Led: Pain Is Compliance – NYPD's Guiding Principle In The Hood
Uptowners Rally Downtown Against Stop-and-Frisk | The Uptowner
Video: Cops Gone Wild – Police Beat Young Man Uptown
We invite you to subscribe to the weekly Uptown Love newsletter, like our Facebook page and follow us on Twitter & Instagram or e-mail us at UptownCollective@gmail.com.