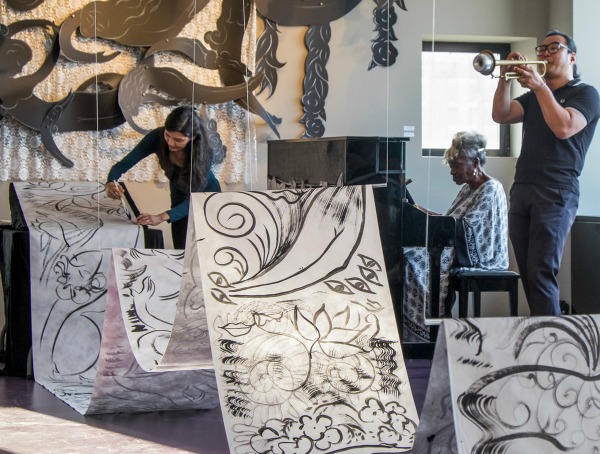 How does a Live Jazz and Live Art experience  sound? Awesome right. Well it get's better. The event will be a one-a-kind pairing of master artist Andrea Arroyo with Uptown icon and musician, actress and playwright, Ms. Marjorie Eliot. The event is taking place at the venerable Morris Jumel Mansion on Sunday, June 19th at 1 pm. So while Ms. Eliot will be doing her thing on the piano, Andrea Arroyo will working through her residency, creating new pieces to be incorporated within the house's façade and garden. And get this – the event is free. Just make sure you RSVP below.
RSVP: 06/19/16: Live Jazz – Live Art Experience @ The Morris Jumel Mansion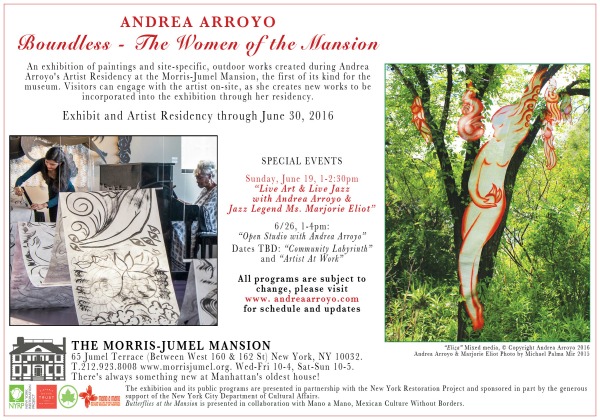 We invite you to subscribe to the weekly Uptown Love newsletter, like our Facebook page and follow us on Twitter & Instagram or e-mail us at [email protected].