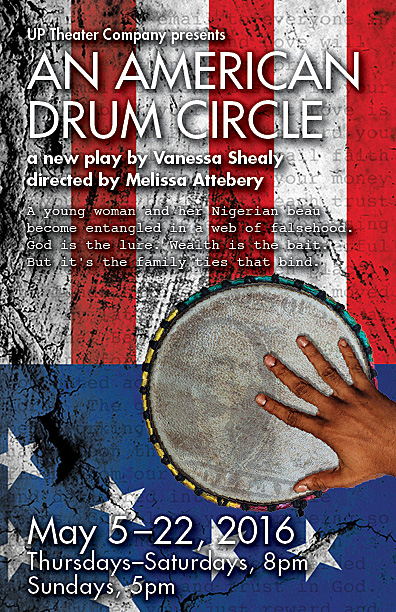 AN AMERICAN DRUM CIRCLE
May 5 – May 22 – Thursdays thru Sundays 
The Tabernacle Theater (551 Fort Washington Ave.)
A young woman and her Nigerian beau become entangled in a web of falsehood. God is the lure. Wealth is the bait. But it's the family ties that bind.
Get Tickets: Spread Love: The UP Theater Company Presents An American Drum Circle
Related:
We invite you to subscribe to the weekly Uptown Love newsletter, like our Facebook page and follow us on Twitter, or e-mail us at [email protected].