Marjorie Eliot is well known in Upper Manhattan for the remarkable Sunday afternoon concerts she has hosted in her Edgecombe Ave living room for 20+ years: Parlor Jazz. Her piano-playing, band-leading and hostessing are internationally renowned. Recently, she has occasionally extended these concerts, to include performances of her original one-act plays. Word Up is hosting some of these works every Saturday afternoon in April, presenting a lesser known side of one of Uptown's most formidable community arts activists.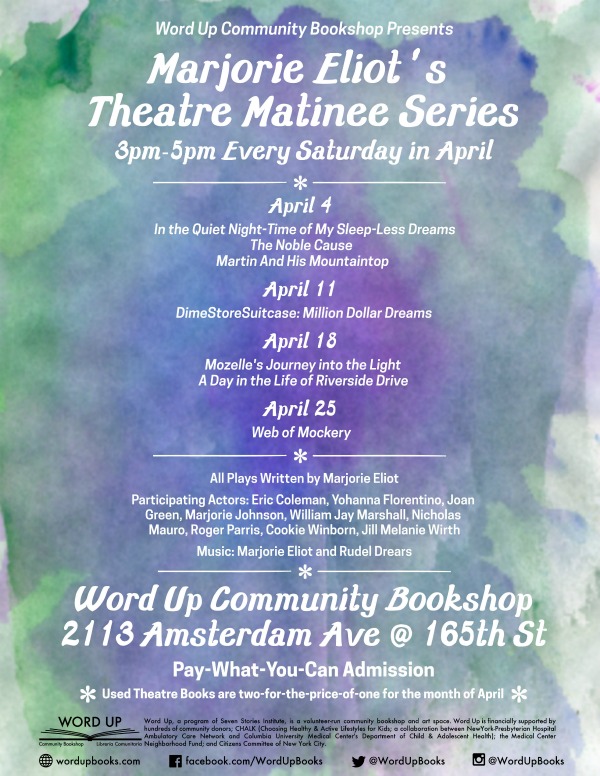 Related: Marjorie's Melody | Manhattan Times
We invite you to subscribe to the weekly Uptown Love newsletter, like our Facebook page and follow us on Twitter, or e-mail us at [email protected].