BY Eileen Z. Fuentes (@EileenZFuentes)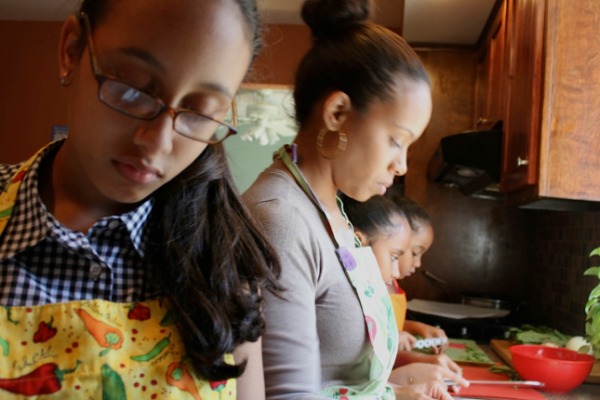 Wellness and healthy living has become very trendy. It seems as if everyone is sipping on smoothies and doing yoga. While I have always been health-conscious, the messages I was receiving in the media confused me about what to eat and how to live. Like many women, I thought low-fat anything, artificial sweeteners, and highly processed foods were good for me.
It wasn't until I was diagnosed with triple negative breast cancer (TNBC) at 34 years old that I made it a point to really understand how to eat and live in order to reduce my risk of recurrence. What makes TNBC unique is that there are no targeted therapies to treat it and it has a poorer prognosis as compared to other breast cancer subtypes. While I'd agree with you that this cancer is definitely "negative", the name actually refers to the fact that the cancer is estrogen receptor negative (ER-), progesterone receptor negative (ER-), and HER2/neu negative. This disease also disproportionally affects premenopausal women and those of African-American and Latino heritage.
Read more: TNBC Aware: How Being Diagnosed With Triple-Negative Breast Cancer Connected Me To My Roots | Living Beyond Breast Cancer's Blog.
Related:
We invite you to subscribe to the Uptown Love newsletter, like our Facebook page and follow us on Twitter, or e-mail us at [email protected].