BY A J Sidransky (@AJSidransky)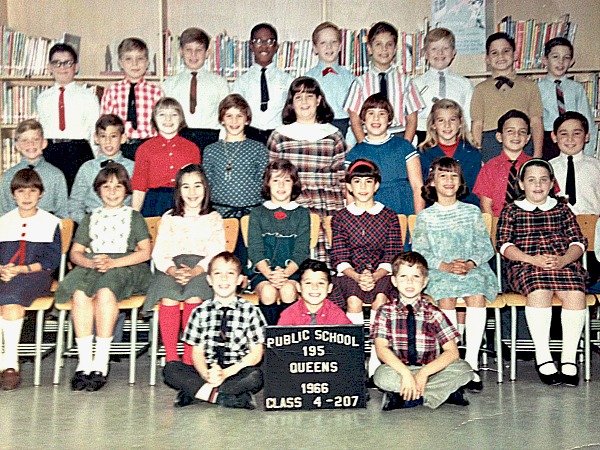 In 1967 NYC schools were desegregated. In those years that meant black kids were bussed to an all white school, not the other way around. One of these kids was assigned to my fourth grade class. My last name is Sidransky and his Tate so we sat next to each other. And as it happened we were both also named Alan. We became friends.
We went home for lunch back then. I asked my mother if he could come to our house. "Of course," she said. She made macaroni and cheese. About an hour later we went back to school.
When I returned home around 3:30 the police were at my house. Why? My mother had received a threatening phone call from the neighbor across the street. He told her if I ever brought that nigger home again they would burn down our house. That was how I learned about race in America.
A J Sidransky is the author of two novels set in upper Manhattan, Forgiving Maximo Rothman and Stealing a Summer's Afternoon. He lives in Washington Heights.
Related:
Black History Month In Brief: The Meaning of Freedom
Black History Month In Brief: The Absence of Color
Stealing A Summer's Afternoon – The Review
Uptown Reads: Forgiving Maximó Rothman
BLVD Bistro – A Taste of Down South, Uptown
We invite you to subscribe to the weekly Uptown Love newsletter, like our Facebook page and follow us on Twitter, or e-mail us at [email protected].