Story by Robin Elisabeth Kilmer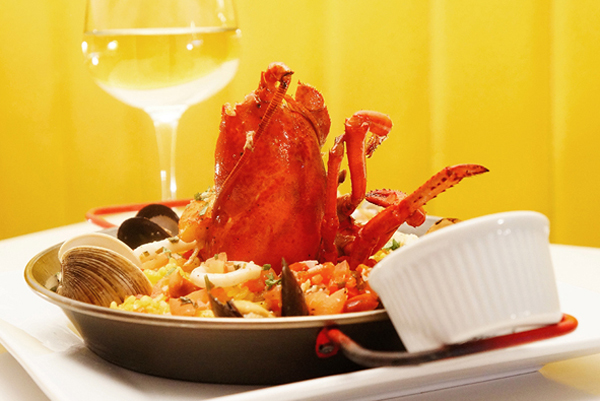 Move to La Marcha.
A Michelin recommendation is coveted by many restaurants, but bequeathed to a select few.
But this past month, local eatery Marcha Cocina Bar, owned by four-man team Virgilio and Fredy de la Cruz, Marcelo Crespo and Jairo de la Paz, earned a nod from Michelin.
The announcement is displayed on a free-standing frame on the restaurant's sleek bar.
"A cool standout," reads the review. "Fit for night owls and diners alike."
La Marcha's ambience is colorful while retaining a modern sensibility. Natural light seeps through the large windows before sunset, while neon lights embedded into the bar illuminate the space as soon as it gets dark outside.
Read more: Marcha goes Michelin Marcha recibe un Michelin | Manhattan Times News.
Related:
Rusty Mackerel: Food Magic Happens Here
El Lina: The Best Little Dominican Restaurant in Washington Heights
El Malecon – A Dominican Cuisine Machine
Uptown Eats: The Best Cuban Sandwich In Washington Heights…
Uptown Gem – The New Leaf Restaurant & Bar
We invite you to subscribe to the weekly Uptown Love newsletter, like our Facebook page and follow us on Twitter, or e-mail us at [email protected].