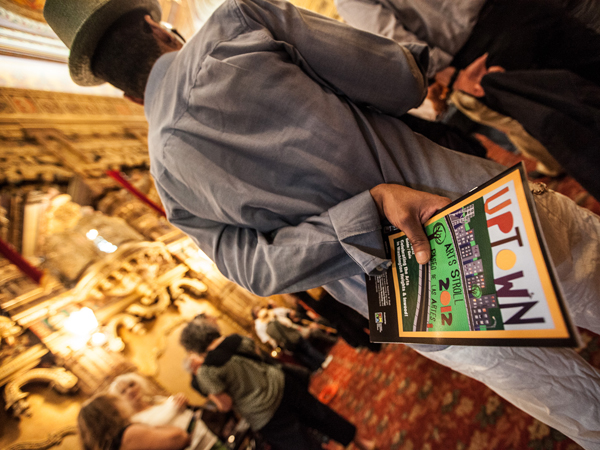 "A good community is a good local economy. It depends upon itself for many of its essential needs and is thus shaped, so to speak, from the inside." Wendell Berry
Okay folks, later today, 6 to 8 pm to be exact, many of the artists, stakeholders and members of the community will converge at the grand Malcolm X & Dr. Betty Shabazz Memorial & Educational Center (3940 Broadway at W165th St.) to pick the winner of the 2014 Uptown Arts Stroll poster contest. While the 2014 Uptown Arts Stroll kicks off in June, it really begins today with the picking of the artwork that will grace all Uptown Arts Stroll related materials. So please come out and join the community in this annual ritual. Complimentary beverages and hors d'eouvres will be served and a rousing Open Mic will take place that yours truly will take part in.
Please come out and support. You already know the motto, "Spread Love It's The Uptown Way!"
Related:
Immigrant Exhibit Closing Reception – The Recap
The 2012 Women in the Heights Opening Reception @ NoMAA In Pictures
The 2012 Uptown Arts Stroll Closing Reception @ Arka Lounge
The 2012 Uptown Arts Stroll Kick-Off – The Recap
We invite you to subscribe to the weekly Uptown Love newsletter, like our Facebook page and follow us on Twitter, or e-mail us at [email protected].