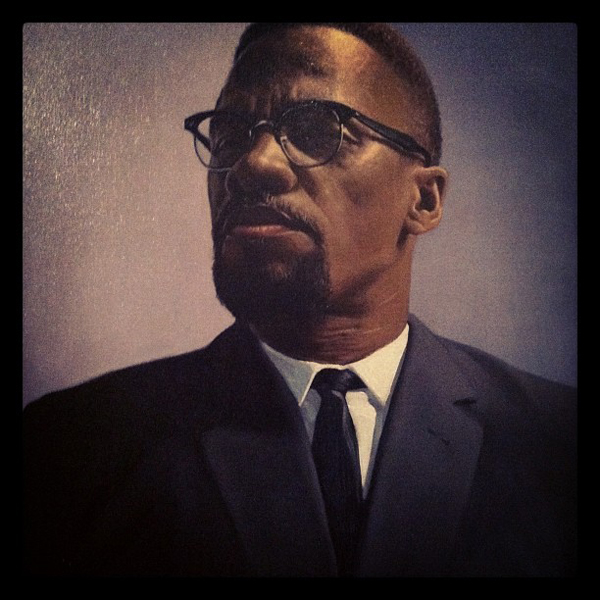 Today, 49 years ago, the civil and human rights giant, Malcolm X, was martyred in what was then the Audubon Ballroom but has since been re-christened the Malcolm X and Dr. Betty Shabazz Memorial and Educational Center. While Malcolm, the man, was slain that fateful day, the spirit of Malcolm X lives, breathes and evolves to this day. The Shabazz Center (3940 Broadway) commemorates his transition with an inter-generational celebration of the life, legacy, and historical contribution of this 20th Century leader, whose leadership and vision are increasingly relevant in the 21st century.
Please come out to The Shabazz Center this Friday, Feb. 21 to commemorate Malcolm X Memorial Day. They will be featuring panel discussions, artistic performances, film screenings, and lite refreshments.
For more info: Event:49th Anniversary of the Martydom of El Hajj Malik El-Shabazz/Malcolm X.
The Enduring Impact of Malcolm X
Friday, February 21st 2014 @ 5pm
The Shabazz Center (3940 Broadway)
Film Starts at 5:00 PM, Program at 6:30 PM
PROGRAMS:
FILM: Malcolm X: His Story as It Really Happened (1972 documentary)
"The Impact of El-Hajj Malik/Malcolm X on 21st Century Grassroots Organizing in NYC"
Presented by: Desis Rising Up and Moving (D.R.U.M.) & The Black Souljahzs
"The Impact of El-Hajj Malik/Malcolm X on 21st Century Electoral Politics"
Presented by: Congresswoman Yvette Clarke
"Hermanos" ("Brothers") El-Hajj Malik/Malcolm X & Latinos
Commentary/poem by Felipe Luciano
Habla Malcolm X – (Malcolm X Speeches in Spanish)
Presented by: Hamza Perez
Brother Malcolm & 21st Century Liberation Theology
Presented by: Rev. Dr. Raymond Rufen-Blanchette
"The Rap is Alive": Post Malcolm From Imam Jamil to Malcolm Shabazz
Presented by: Imam Al-Hajj Talib 'Abdur-Rashid
FILMS:
"500 Years Later"
"Black Power Mix Tape"
Saturday, February 22, 2014
12 noon – FILM: "Malcolm X: Make It Plain"
Check out:
IndiVisible @ The Shabazz Center
Freedom's Sisters – The Untold Story
Uptown Gem – The Malcolm X & Dr. Betty Shabazz Center
We invite you to subscribe to the weekly Uptown Love newsletter, like our Facebook page and follow us on Twitter, or e-mail us at [email protected].