BY Led Black (@Led_Black)
Video & Photography by Art By Dj Boy (@ArtByDjBoy)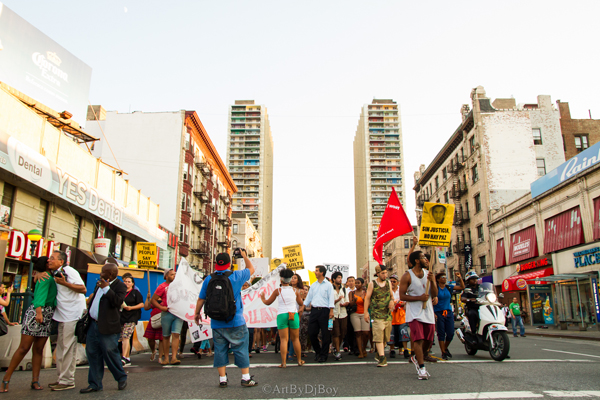 Washington Heights stood in solidarity yesterday with the outrage and outright disgust that is sweeping the nation after George Zimmerman was found Not Guilty in the cold-blooded murder of Trayvon Martin this past Saturday.
The gathered throngs marched from 168th Street and Broadway to Dyckman Street and Post Ave, the very spot where an undercover narcotics detective murdered grandfather John Collado on September 8th, 2011 in a botched undercover sting. The officer in question did not even face trial.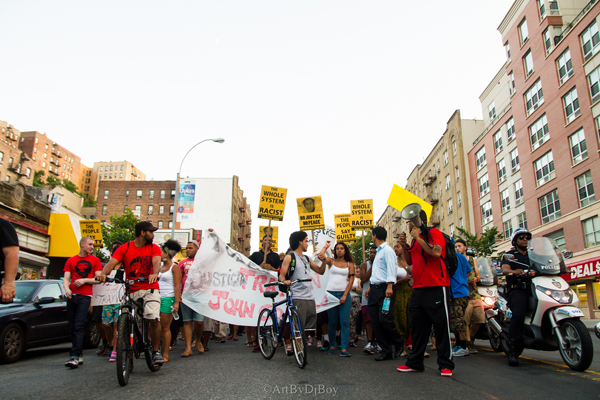 Todos Somos Trayvon (We Are All Trayvon) was the slogan for the march and aptly summed up the mood of the protest.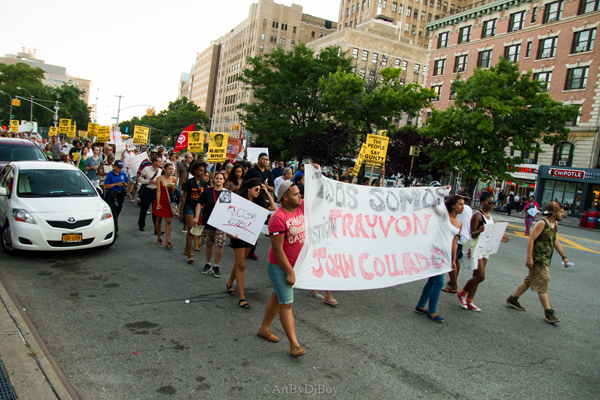 For far too long, this community has suffered at the hands of quasi-legal, over-zealous and heavy-handed police tactics. Things may be changing as people in the neighborhood and across the country are gathering, organizing and agitating after being galvanized by the unjust verdict. Trayvon did not die in vain. We can no longer accept the status quo. Things must change – Trayvon Lives!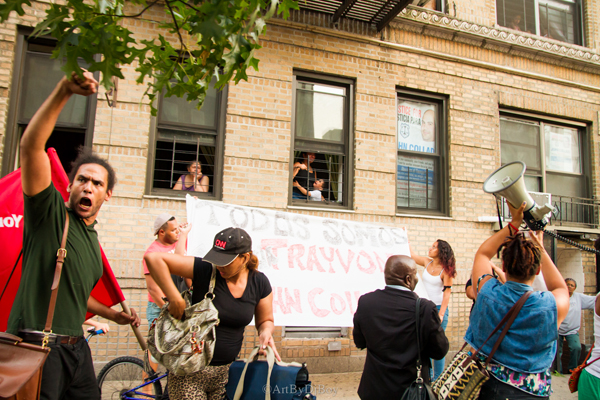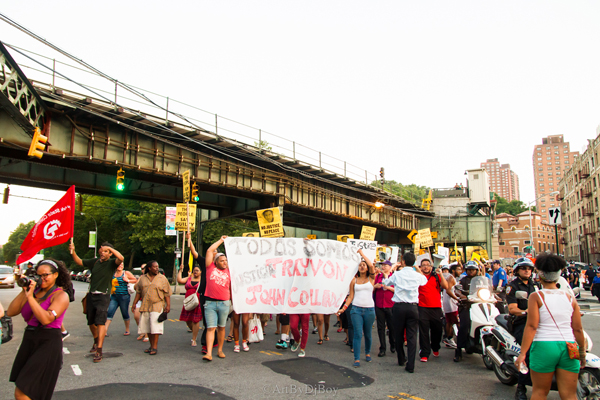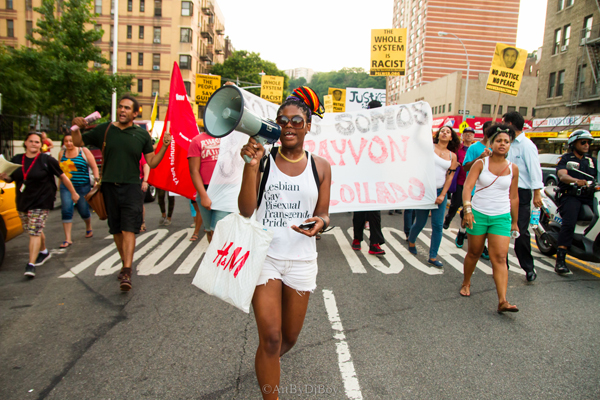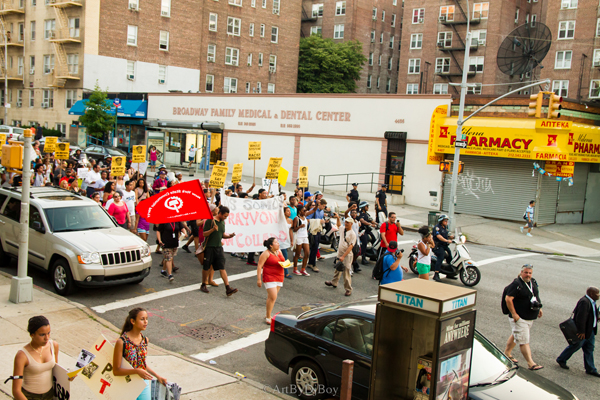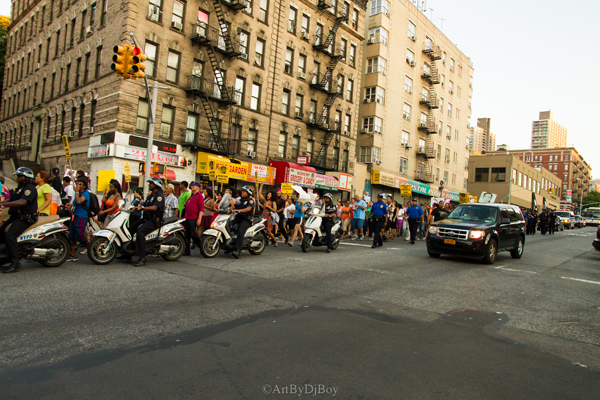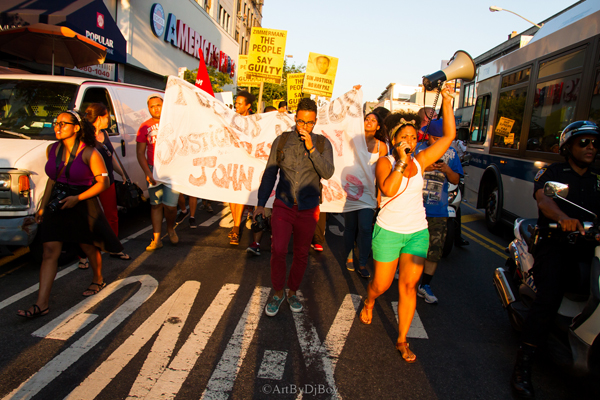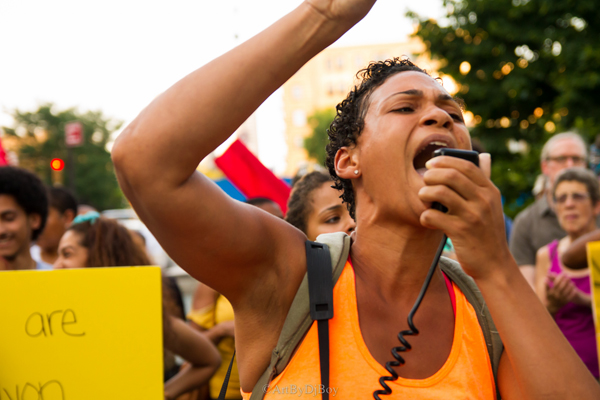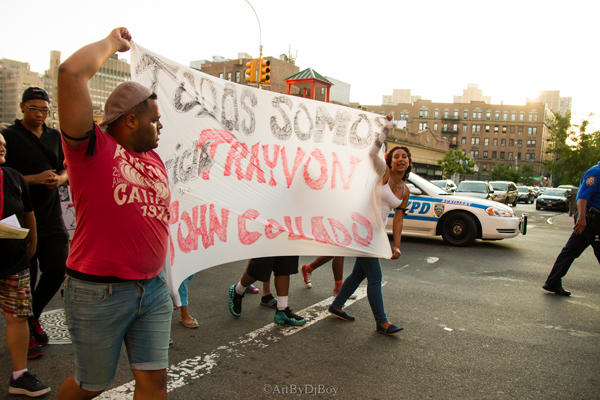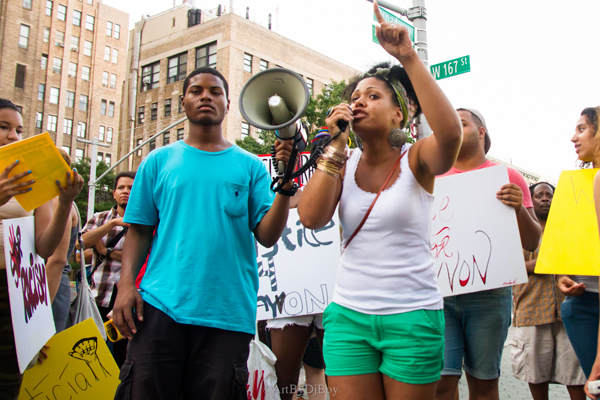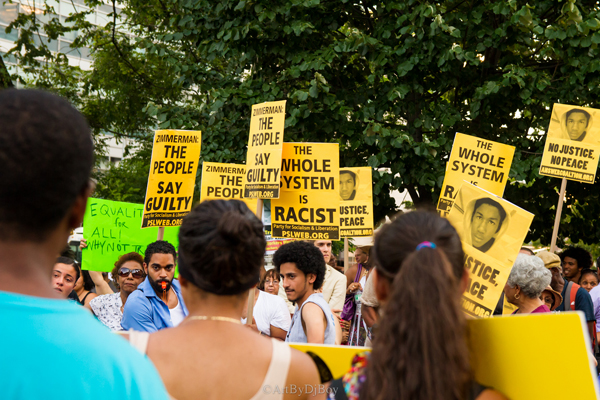 Check out:
Op-Led: John Collado Remembered
We invite you to subscribe to the weekly Uptown Love newsletter, like our Facebook page and follow us on Twitter, or e-mail us at [email protected].