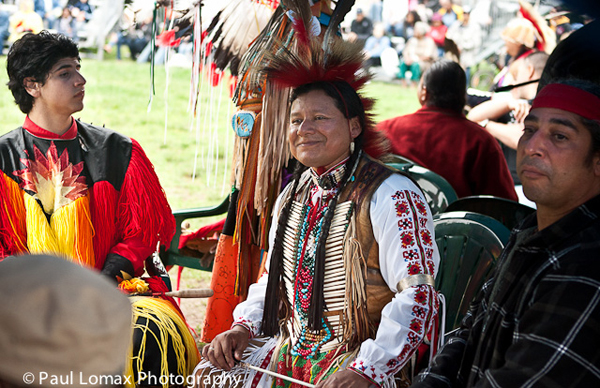 Eleventh Annual Drums Along the Hudson®: A Native American Festival
Sunday, May 19th, 2013 – 11:00 am until 6:00 pm
Rain or Shine – FREE
Inwood Hill Park
218th Street and Indian Road (4 blocks west of Broadway)
The Eleventh Annual DRUMS ALONG THE HUDSON®: A NATIVE AMERICAN FESTIVAL will take place on Sunday, May 19th, 2013 in Upper Manhattan's Inwood Hill Park from 11:00 am until 6:00 pm, rain or shine. This event is presented by Lotus Music & Dance in collaboration with the New York City Department of Parks & Recreation, sponsored in part by the New York City Department of Cultural Affairs, Councilman Robert Jackson and WABC-TV.
A FREE, multi cultural family-oriented festival, DRUMS ALONG THE HUDSON® includes exhibitions of world dance and drumming traditions with host Louis Mofsie and the Thunderbird American Indian Dancers, Heyna Second Sons and Silver Cloud Drum Group, as well as Native American crafts and international foods. The festival combines a celebration of Native American heritage, culture, and art with the diversity of New York City itself. In keeping with the underlying theme of environmental appreciation and education, DRUMS ALONG THE HUDSON® will continue to feature an Environmental Tent which will include appearances by Captain Planet, courtesy of the Captain Planet Foundation.
For more: Drums Along The Hudson.
Check out:
Drums Along the Hudson 2011 As Seen By Paul Lomax
Drums Along the Hudson 2012 – Be Heard Edition
Drums Along the Hudson 2012 – Art By Dj Boy Edition
We invite you to subscribe to the Uptown Love newsletter, like our Facebook page and follow us on Twitter, or e-mail us at UptownCollective@gmail.com.