Written by Sherry Mazzocchi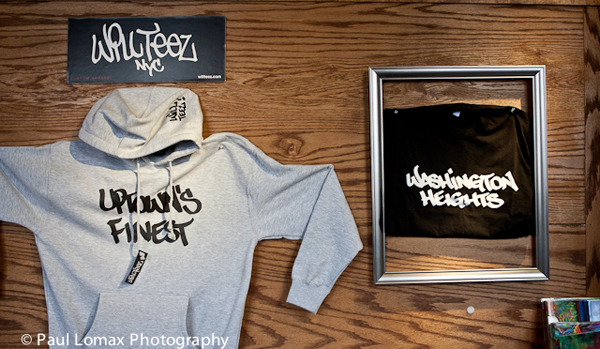 William Alicea—better known to most of Upper Manhattan as Will TeeZ died this past Wed., Jan. 16th.
Alicea was widely known and loved.
Still, despite his being a long-time Washington Heights resident, I'd never met him. I only became aware of him after seeing Facebook posts about his illness. I watched in amazement as contributions to his Indiegogo campaign for hospital bills rose higher and higher.
Wow, this is a great story, I thought.
I made inquiries.
Everyone wanted to talk about him. Soon I was in possession of his cell phone number.
I hesitated to call.
The photo on his Indiegogo page was a thin man, seemingly wasted by disease.
But I dialed his number.
I shouldn't have worried.
Come on down, he said. He wasn't going anywhere soon.
When I arrived, he was hooked up to IV's. His mother and a friend were by his side. I asked if he'd mind talking on camera.
Of course not, he reassured me.
He's a Leo, he said, and likes to be the center of attention.
Before I even set up, he was talking, telling me his story like we were long lost friends.
He was open, honest and vulnerable.
He had been feeling sick since February. He didn't have any insurance.
Instead of going to the doctor, he tried a self-help regimen. He kept it to himself and didn't go out. He told me that he didn't want people to see that there wasn't any light in his eyes.
Read more: I Remember Will TeeZ.
Related:
Will Teez Speaks: An Open Letter to My People
We invite you to subscribe to the Uptown Love newsletter, like our Facebook page and follow us on Twitter, or e-mail us at UptownCollective@gmail.com.