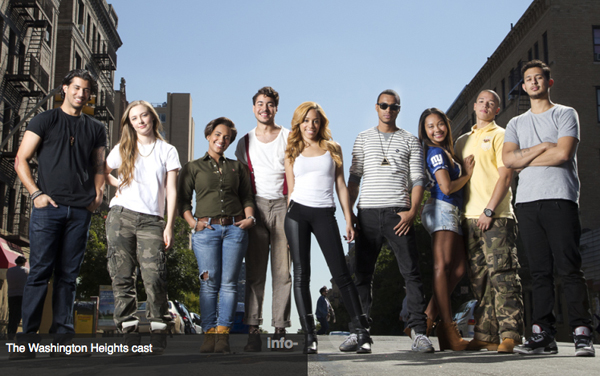 "Washington Heights" is a show about kids in the New York neighborhood "trying to make something of themselves," according to JP. But before the premiere on January 9th, let's take a closer peek at the cast–and their 'hood– in this behind-the-scenes look at the photo shoot for the new series.
What better setting to shoot the gang than where they grew up? The photo crew took to the streets (and rooftops) of "Washington Heights" to show off the group on their home turf. Though, when you opt for the field over the studio, real life sometimes gets in the way. Like when a rogue driver runs right through the set in the video below. The claws come out, and JP–the leader of the group–is quick to defend everyone by shouting, "You're driving like a maniac!" But, hey, that kind of confrontation is nothing new in NYC. It's exactly what makes these kids so special. They're not afraid of anything, and will do whatever it takes to get the job done, and that includes promoting their show!
For more on the culture of "Washington Heights" and snippets about the shoot from Frankie, Reyna and the rest of the gang, check out the whole behind-the-scenes clip. And see the finished photo shoot product in the flipbook on MTV.com.
via Go Behind-The-Scenes At The 'Washington Heights' Photo Shoot [Video].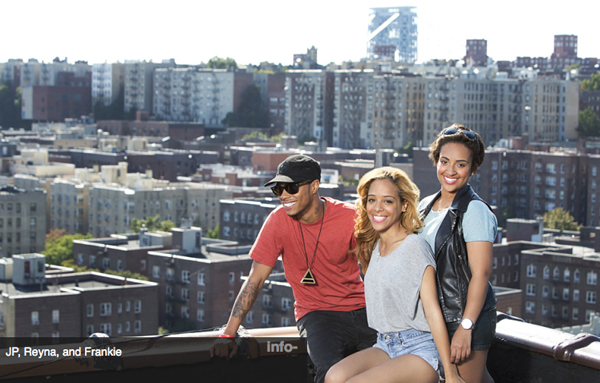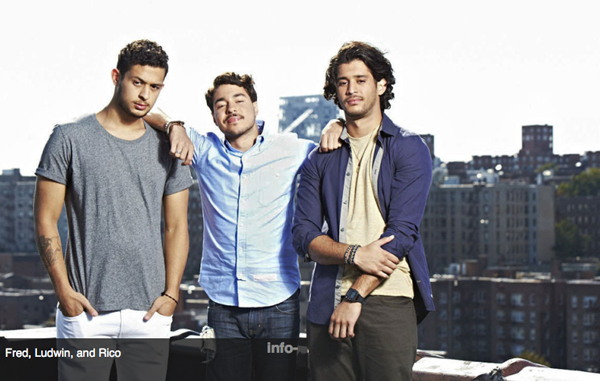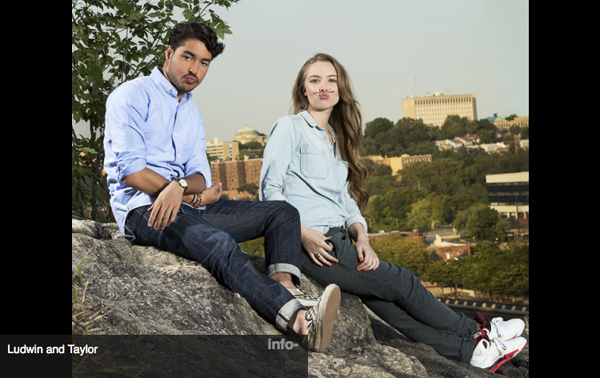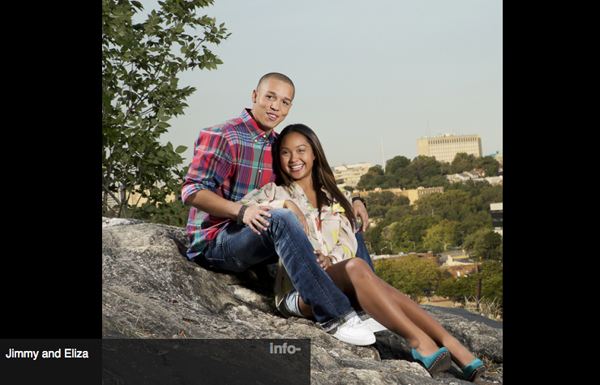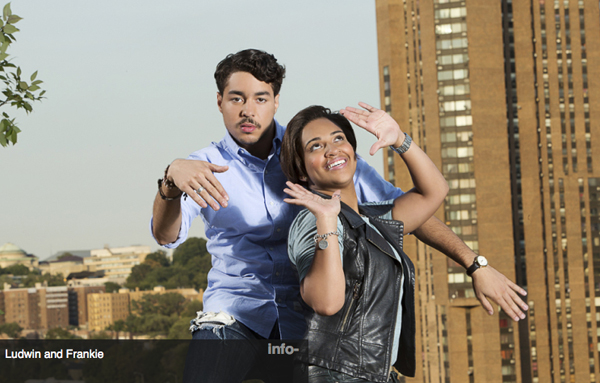 Check out the rest of amazing photos by Jamel Toppin in the flipbook on MTV.com.
We invite you to subscribe to the Uptown Love newsletter, like our Facebook page and follow us on Twitter, or e-mail us at [email protected].