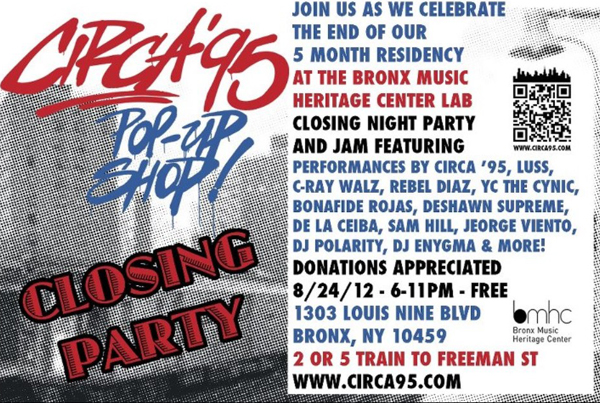 The good folks of Circa 95 are throwing their closing party for their next-generation Pop-Up Shop tonight. There will be a ton of performances. Good people, good vibes and good times. Much love to them for putting together something special; for the people and by the people!
For more: http://circa95.com/
Check out:
Make Room On Your Plate For FREE LUNCH: 7 Questions with Circa 95
Monday Mood Music: Circa 95 – Black Suit
We invite you to subscribe to the Uptown Love newsletter, like our Facebook page and follow us on Twitter, or e-mail us at UptownCollective@gmail.com.