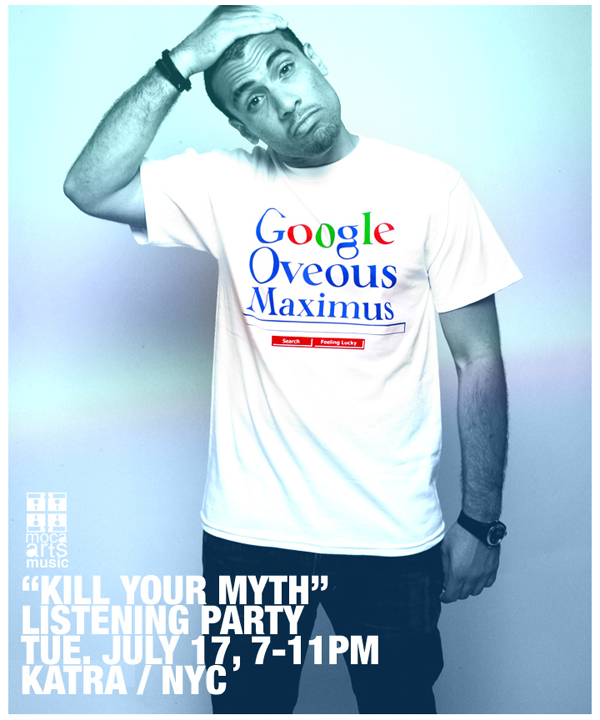 The big homie, Oveous Maximus, is having a listening party for his highly anticipated "Kill Your Myth" album at Katra (217 Bowery Street) on Tuesday, July 17th. More than a spoken word artist, Oveous makes music than will make you dance, cry, laugh and ponder all at the same time. Oveous put it down at the UC 2-year anniversary bash recently but has been killing stages and myths for that matter throughout the world.
Tuesday, July 17, 2012
From 6 pm to 10 pm
Katra Lounge
217 Bowery St.
(bet. Prince & Spring St.)
F train to Second Ave ||| M train to Bowery ||| 6 train to Spring St.
For more info: http://MocaArts.com
We invite you to like our Facebook page and follow us on Twitter, or e-mail us at [email protected].