BY Led Black (@Led_Black)
Nutcracker Awareness Day Promo from gogoPatience c+p on Vimeo.
That's right people; this coming Saturday the 30th of June will be Nutcracker Awareness Day at Le Chéile (839 West 181stStreet @ Cabrini). Nutcracker Awareness Day is an all-out festival of education, culture and inebriation. Come out for drink specials, a raffle of 3 pairs of tickets to the exclusive premiere of the documentary as well as sneak peaks of what we have captured thus far. Believe me folks; you don't want to miss this one. Much love and respect goes out to Dave Hollander, the owner of Le Chéile, for all the support and the incredible promo.
RSVP: https://www.facebook.com/events/422104081166764/
INDIEGOGO DONATION LINK: http://bit.ly/Nutcracker_Inc
Twitter: @NutcrackerInc
FB: https://www.facebook.com/NutcrackerInc
Check out the story that started it all: The Nutcracker
Read the awesome story by Michael Feeney of the NY Daily News on our film: The modern-day moonshine of upper Manhattan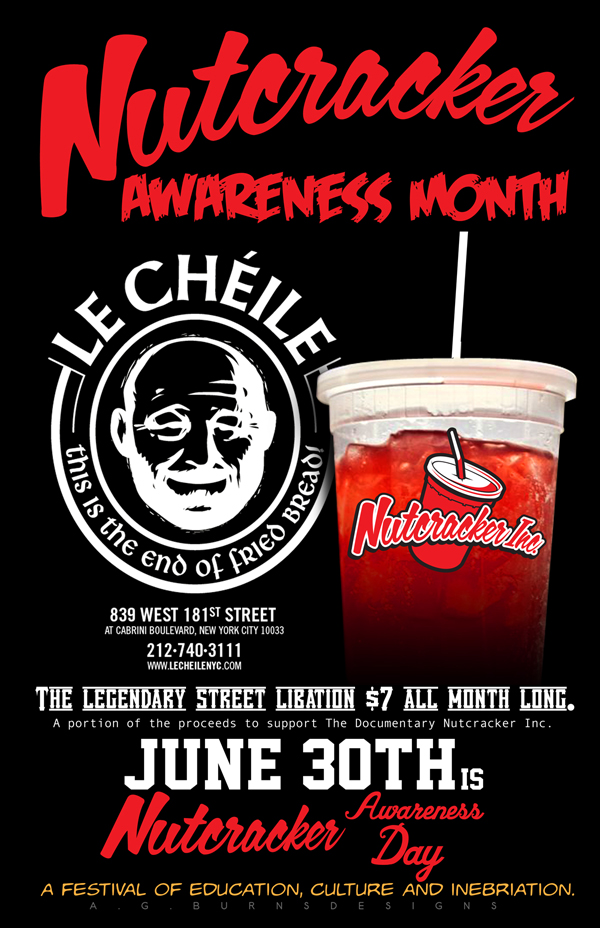 We invite you to like our Facebook page and follow us on Twitter, or e-mail us at UptownCollective@gmail.com.