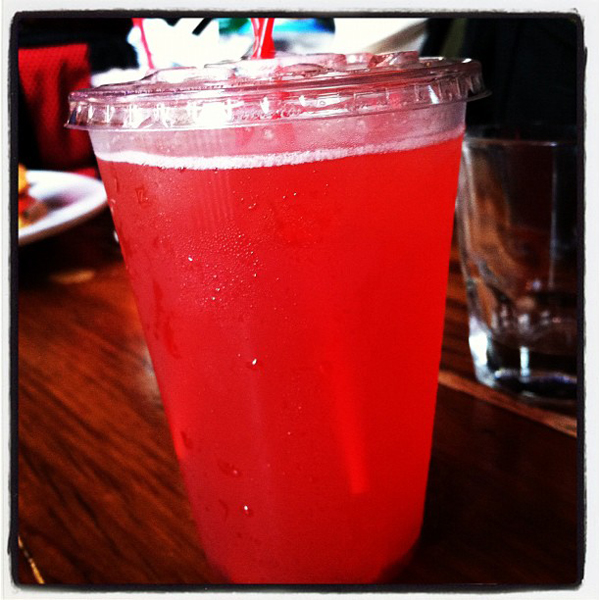 There is nothing better than getting drunk for a cause. With that in mind, please stop by Le Chéile (839 West 181st Street) anytime in June and buy a Nutcracker. Part of the proceeds of all Nutcrackers sold at Le Chéile will go to making our documentary. And don't forget, Saturday, June 30th will be Nutcracker Awareness Day at Le Chéile, which will be a veritable Nutcracker Festival from 4 to 7 pm.
So please stop by Le Chéile and help us make this movie, which is not just a history of the Nutcracker but also a history of our beloved Uptown. Need I mention that Le Chéile is the only spot Uptown where you can legally buy a Nutcracker? By the way, they are delicious, the Nutcracker Inc crew stopped by last week and threw a few back. You should too, nothing says Uptown Summers quite like a Nutcracker. Cheers!
INDIEGOGO DONATION LINK: http://bit.ly/Nutcracker_Inc
Twitter: @NutcrackerInc
FB: https://www.facebook.com/NutcrackerInc
Check out the story that started it all: The Nutcracker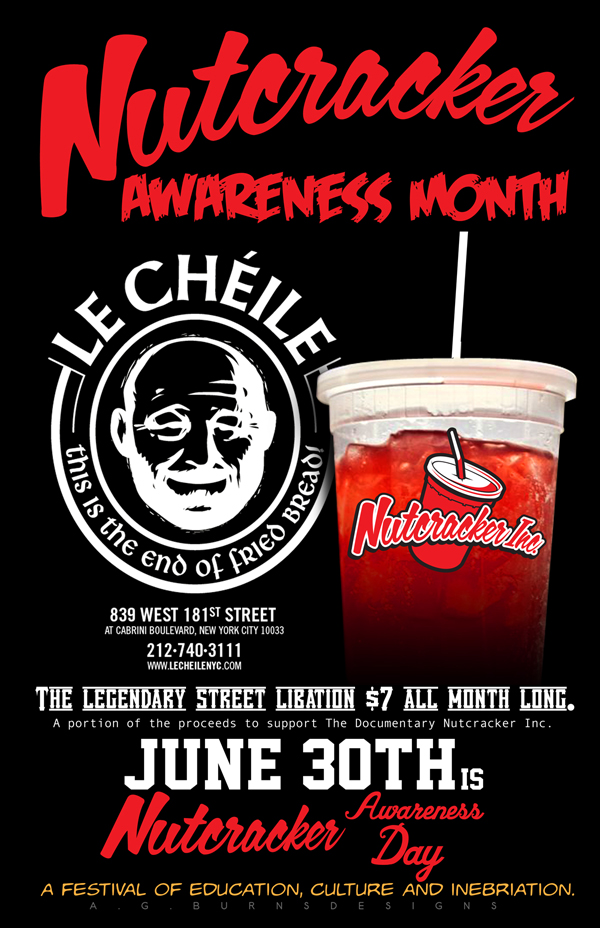 Check out the awesome story by Michael Feeney of the NY Daily News: The modern-day moonshine of upper Manhattan
SAMPLE TWITTER POSTS:
@NutcrackerInc is the definitive documentary on the #WashHts Nutcrackers http://bit.ly/Nutcracker_Inc #SpreadLove
SAMPLE FACEBOOK POSTS
Check out Nutcracker Inc's indiegogo campaign and show them some love! http://bit.ly/Nutcracker_Inc
We invite you to like our Facebook page and follow us on Twitter, or e-mail us at [email protected].