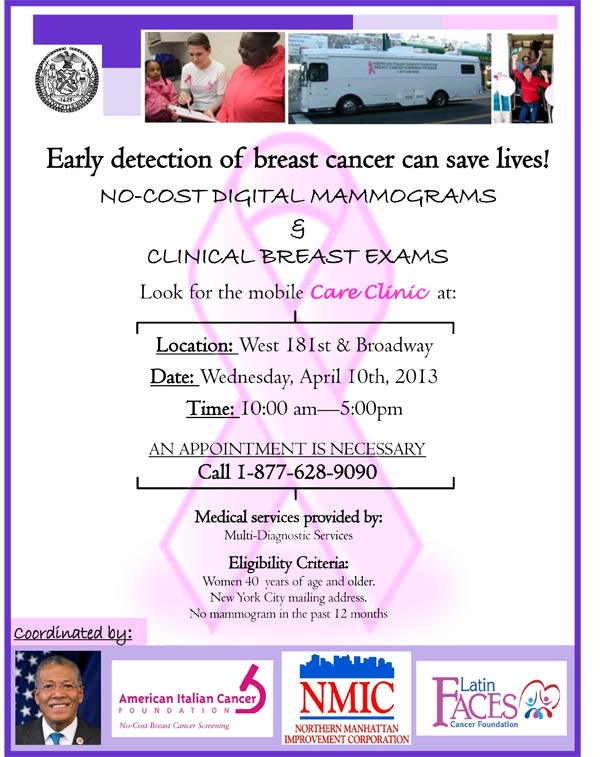 On Saturday April 6th and Wednesday April 10th Councilmember Jackson and the American-Italian Cancer Foundation are joining various community groups to bring free mammography screenings to the residents of West Harlem and Washington Heights/Inwood (see attached flyers). The service is limited to women 40 years and older who are residents of New York City and have not had a mammography in the last twelve (12) months. Call 877-628-9090 to schedule an appointment in order to receive the service.
The mobile Care Clinics will be stationed in front of the George Bruce Library (West Harlem) and NY & Company (Washington Heights).
Related:
We invite you to subscribe to the Uptown Love newsletter, like our Facebook page and follow us on Twitter, or e-mail us at UptownCollective@gmail.com.