BY Art By Dj Boy (@ArtByDjBoy)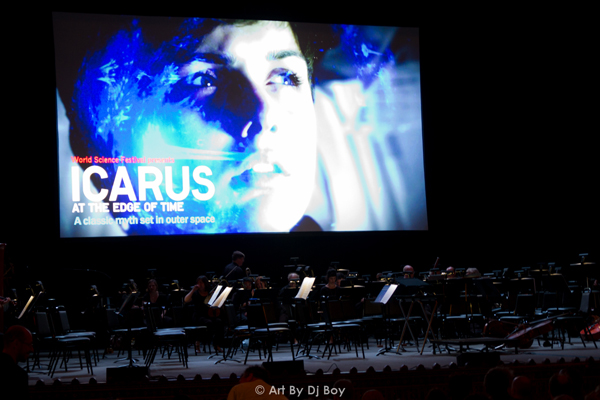 On Wednesday May 30th, the World Science Festival kicked off in our very own United Palace on 175th and Broadway. The show, "Icarus at the Edge of Time" was a mixture of Visual Graphics by AL + AL, St Luke's Orchestra playing a unique composition by Philip Glass and conducted by Brad Lubman. The narration was written by Brian Greene and David Henry Hwang and performed by the one and only LeVar Burton. I personally have never seen a full orchestra play live, and have always wanted to see Mr. Burton since being a kid watching Reading Rainbow. On this special night I got to see and hear both, and learn a whole lot about black holes in the process!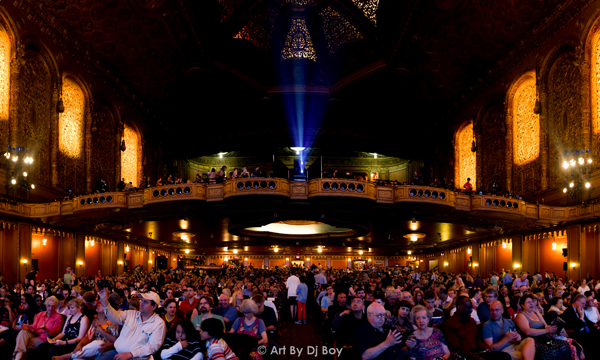 I enjoyed the show immensely. It was a very unique retelling of the classic tale of Icarus, the story of the young boy who flies too close to the sun, burns his wings and dies. In this version, the father and son are part of a mission meant to reach far distances and the young boy wants to explore a black hole, since no one has ever done so before and he felt that he was able to do what no man could ever do. I don't want to give any more away, but I hope for your sake that there is another showing of this awesome performance soon. The story was very well written and narrated. The music went very well with the visuals and for some moments I could not take my eyes were fixated on the orchestra.
The best thing about this whole experience was that, the United Palace was finally used for it's initial purpose, a movie theater, since I believe, the 1960′s. History in the making.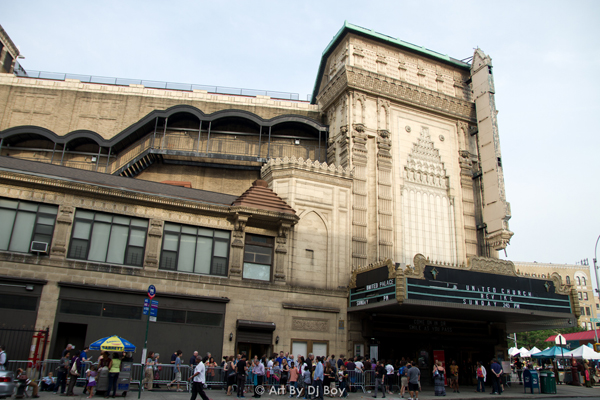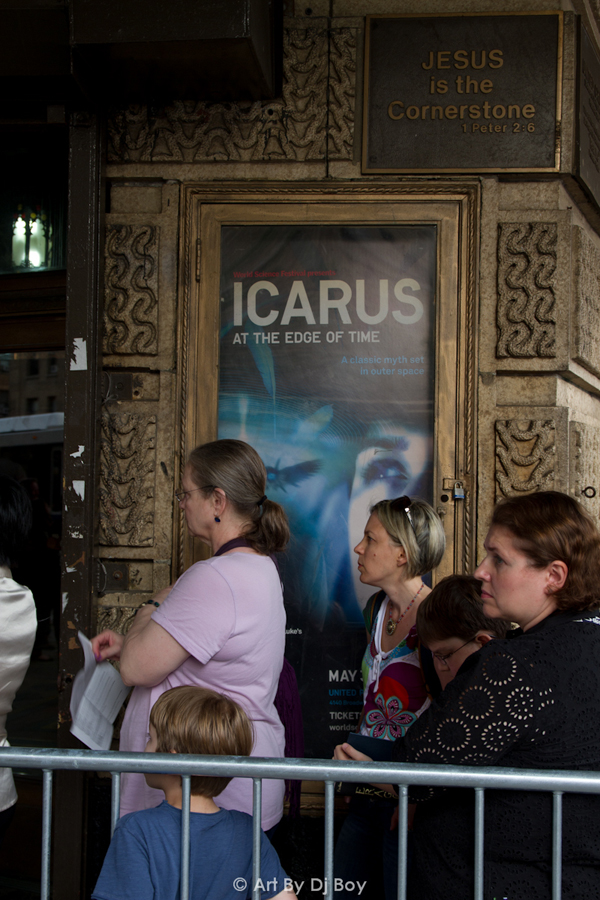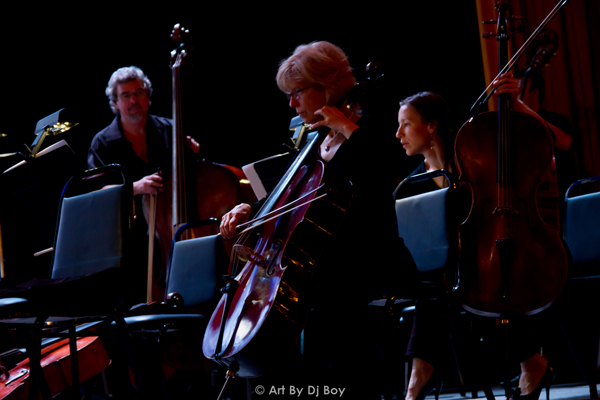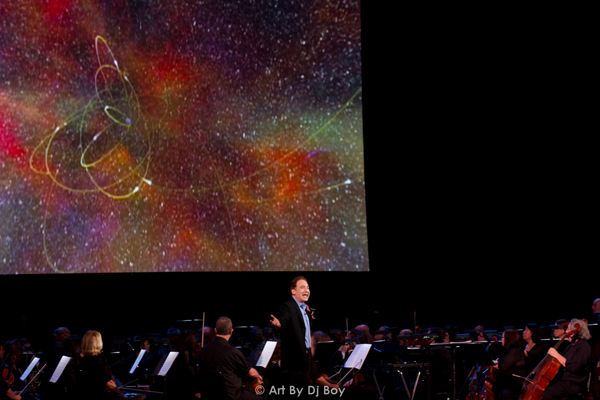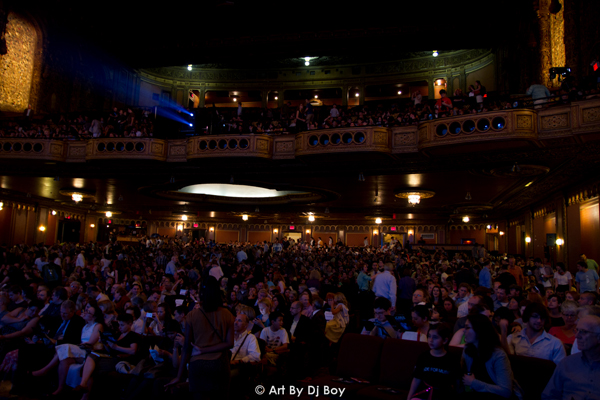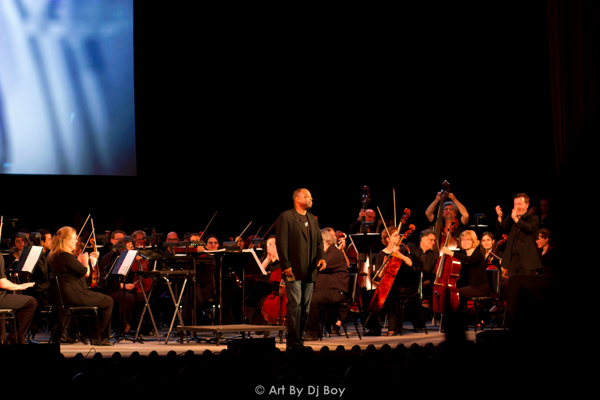 Check out:
Boats in the Hood – Opening Day @ the Inwood Canoe Club
Drums Along the Hudson 2012 – Art By Dj Boy Edition
We invite you to like our Facebook page and follow us on Twitter, or e-mail us at [email protected].