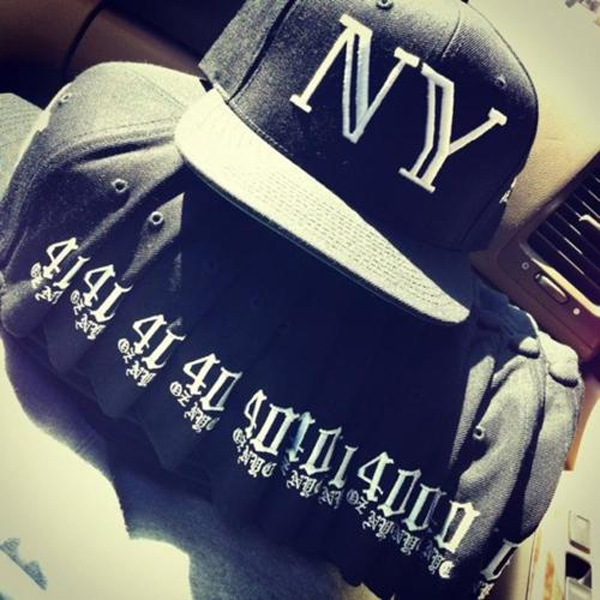 After a perfectly orchestrated marketing campaign by 40 Oz Van and his team, the new Balmain inspired snapback cap is now available for purchase.
Get yours: http://40ozny.com/
Check out our extensive coverage of the 40 Oz Van & 40 Oz Bounce phenomenon.
40 Oz NYC X Atmos Uptown Reigns – The Recap
More Pics From 40 Oz Bounce 2011
The 40 Oz Bounce that Didn't Happen or Did It
40 Oz Bounce Gone Loko – The Recap
Balmain inspired NY snapback by 40oz NY commercial from B.L.V.D. filmworks on Vimeo.
We invite you to like our Facebook page and follow us on Twitter, or e-mail us at UptownCollective@gmail.com.
[subscribe2]