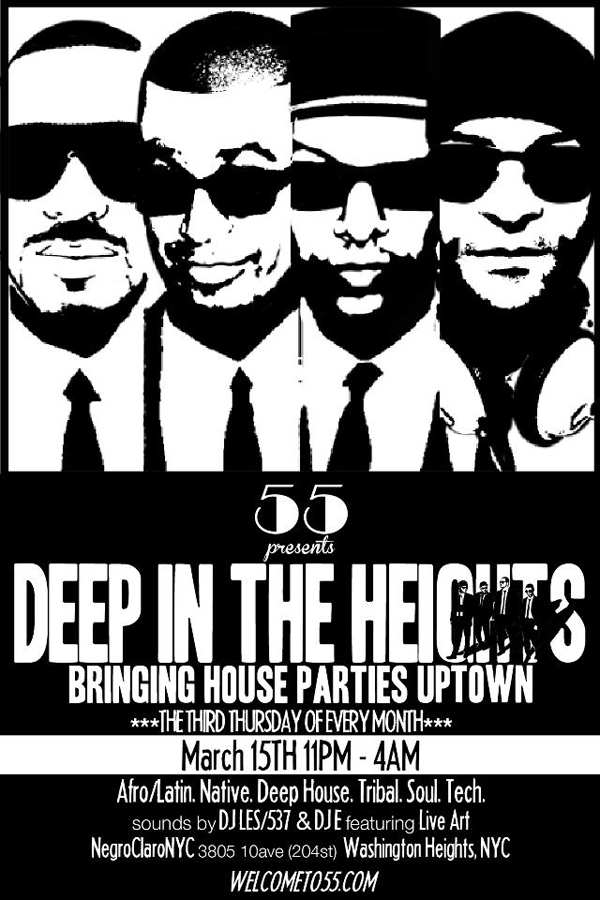 55's Deep in the Heights returns to NegroClaro Lounge (3805 10th Ave) tonight. If you haven't been to a 55 event, you are missing out a next-level music/art experience. 55 brings House Music back to Washington Heights and Inwood.
Check out:
55 + NegroClaro = The Cure For What Ails You
55 Presents DEEP IN THE HEIGHTS: Bringing House Parties Uptown
RSVP: http://facebook.com/events/DeepInTheHeights
For more info: http://welcometo55.com/
Twitter: @5ifty_5ive
We invite you to like our Facebook page and follow us on Twitter, or e-mail us at UptownCollective@gmail.com.
[subscribe2]