BY Led Black (@Led_Black)
The Dominican Republic and Dominicans lost someone of great importance this week. Rafael Corporán de los Santos (July 22, 1937 – March 5, 2012) known simply as Corporán died of an apparent heart attack on Monday, March 5th.  Corporán was a beloved TV producer, TV host, entrepreneur, political figure, and philanthropist. The man rose from very humble roots to host and produce one of the most popular weekly shows in the Dominican Republic, Sabados Con Corporán. The show was on air for a whopping 25 years and had become an integral part of life on the island.
This Sunday, March 11th a whole host of entertainers will be paying homage to this Dominican ground-breaker and trailblazer at the United Palace on 175th Street and Broadway. Corporán you are gone but not forgotten. Corporán Lives!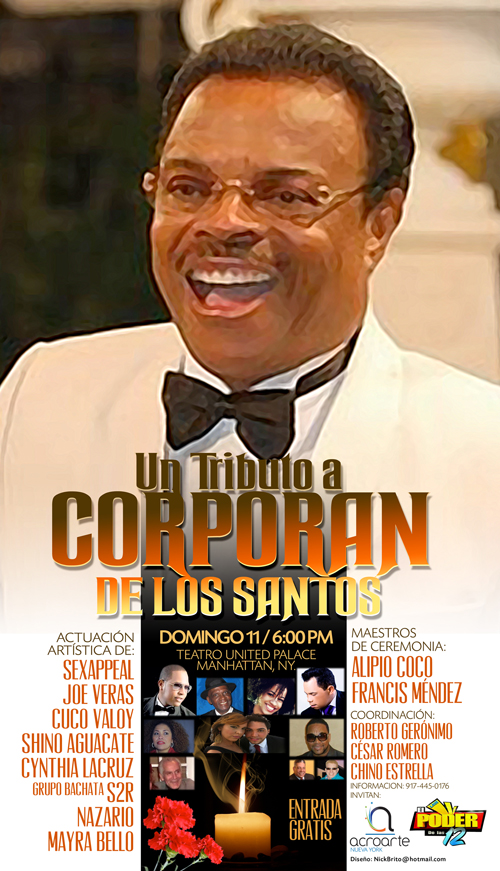 We invite you to like our Facebook page and follow us on Twitter, or e-mail us at [email protected].
[subscribe2]