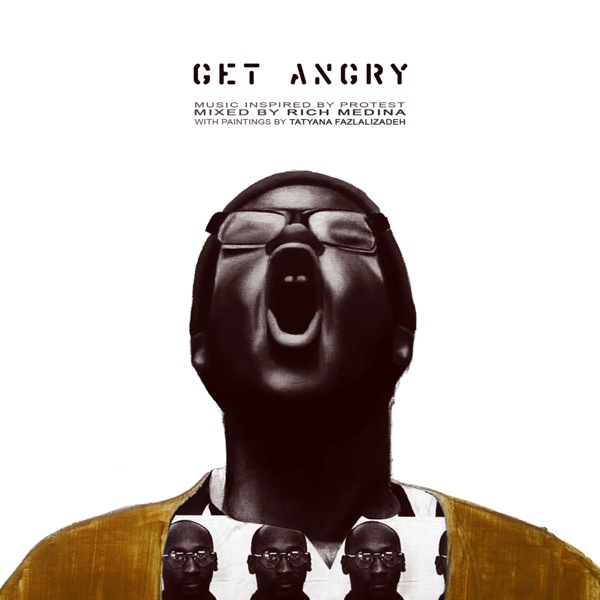 Get Angry is a collaboration between Rich Medina and painter Tatyana Fazlalizadeh. Inspired by the fervor of protest that threatened to boil over in 2011, Tatyana created a series of paintings to illustrate the various movements – from Tahrir Sq to Wall St, from London to Troy Davis, from Slutwalk to the demand for gay marriage rights – while Rich created a mix of songs that represent the spirit and energy of revolution. Rich Medina throws in artists like Public Enemy, Syl Johnson, J Dilla, and even Dorothy Ashby (for that, Rich gets extra credit). Good for getting angry and funky at the same time. Stream below and download the whole thing to cop the accompanying .pdf booklet with Tatyana's art + descriptions.
Click here for your copy.
Check out:
Put You On: Negro – The Documentary Series
Put You On: JWT's Hispanic Heritage Month Celebration Hablamos
Put You On: The Black Power Mixtape 1967-1975 | The Review
Put You On: Sweetest Taboo – Greeting Cards For Love Stories Often Untold
Put You On: The Roy Ayers Project
We invite you to like our Facebook page and follow us on Twitter, or e-mail us at [email protected].
[subscribe2]