BY Led Black (@Led_Black)
Photography by Art By Dj Boy (@ArtByDjBoy)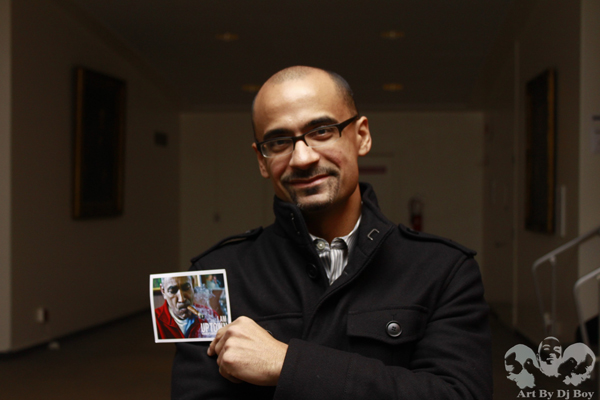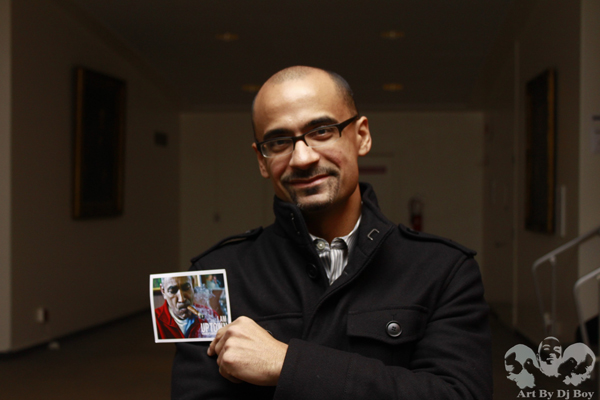 The wait is over, now the countdown begins. That's right people, our favorite and only Pulitzer-Prize winning Dominican, Junot Diaz, has a new book that will be released in September. Enticingly entitled "This Is How You Lose Her", the book is a collection of short stories that comes five years after the epic and critically acclaimed "The Brief Wondrous Life of Oscar Wao". The only info available so far on the book is this from the publisher, "by turns hilarious and devastating, raucous and tender." Man, I can't wait to read it. In the interim, take a gander at our Q&A with Junot from November 2010 when he gave a wide-ranging talk at Columbia University Medical Center. Enjoy!
Q. In your recent Time Out NY piece, you referred to being on 181st and Audobon in this manner "to be immersed in it is to touch the United States' raw, protean core", what are your thoughts on Dyckman street (aka Inwood Boulevard) and what that is becoming with its high end eateries and shops owned by Dominicans and Latinos for the most part?
A. I lived one block off Dyckman about five years ago and what can be said? The Heights is changing and Dyckman is changing. Poorer folks are being forced out, hipsters moving in and there's a new generation of Dominicans in the area that wants more than a Caridad (which is not to say that Caridads aren't great and necessary but still.) Newcomers and old-timers alike don't always want to go downtown to have a hip night and I think there's a lot of young entrepreneurs in the nabe who are trying to meet that desire.
Q. I like to think of this neighborhood as Dominican Disneyland because this is where the Dominican Diaspora comes for their Dominican goodies, whether they be habichuela con dulce, haircuts or objects from the botanica, Your thoughts.
A. It's more than a source of product and services. This is where the Diaspora has located many of its community groups and political organizations and town associations, this is where we've made a nation for ourselves outside of the nation. People also come for a baño del pueblo, which is essential for survival.
To find out Junot's 3 favorite restaurants Uptown, his thoughts on being the only Dominican to win the Pulitzer Prize and the change taking place in the hood.  Check out: A Night Uptown With Junot Diaz
We invite you to like our Facebook page and follow us on Twitter, or e-mail us at [email protected].
[subscribe2]