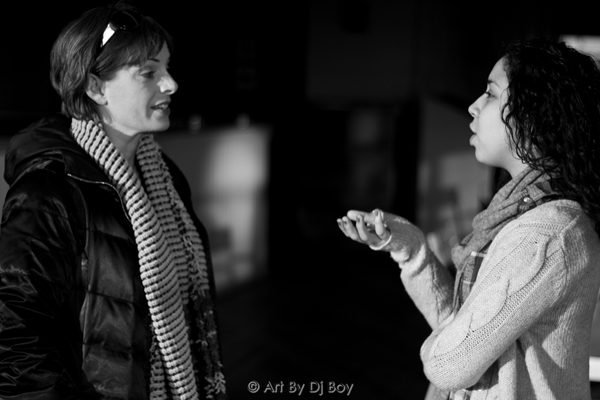 This July and August, Statement Arts partners up with the legendary Malcolm X & Dr. Betty Shabazz Cultural Center to bring a free Summer Camp, entitled Empower Youth Through Performance, to under-served kids. For two weeks, four teaching artists will lead rigorous classes in auditioning and performance techniques for 40 – 50 students, grades 3-6 and 7-12. The students will take part in master classes, private voice lessons, and interpretive coaching, culminating in a showcase performance.  We also plan to provide them with an opportunity to attend one Broadway show, accompanied by our teaching artists and mentors.  The students chosen will have to complete an application process and attend a brief orientation meeting with our staff and a parent/guardian to sign a contract and secure their place in Empower Youth Through Performance. Statement Arts would like to offer every student an equal chance to participate at little or no cost to them.
Statement Arts is a 501(c)3 not-for-profit organization dedicated to bringing the creative visual & performing arts to under-served and/or low-income individuals. We channel creativity to educate, to enhance intellectual performance, to empower and guide, and to build self-esteem. Statement Arts is committed to giving our students an intercultural and interdisciplinary arts experience to which they do not have access. Statement Arts believes in the power of art to inspire social, cultural, and environmental education to further a legacy of responsible global citizenship.
For more information: www.statementarts.org
Statement Arts will be hosting an
Empowering Youth Camp Information Meeting
Wednesday, February 29th
6-8pm
Word Up Book Shop
4157 Broadway at 176 st
We invite you to like our Facebook page and follow us on Twitter, or e-mail us at UptownCollective@gmail.com.
[subscribe2]