Video & Photography by Art By Dj Boy (@ArtByDjBoy)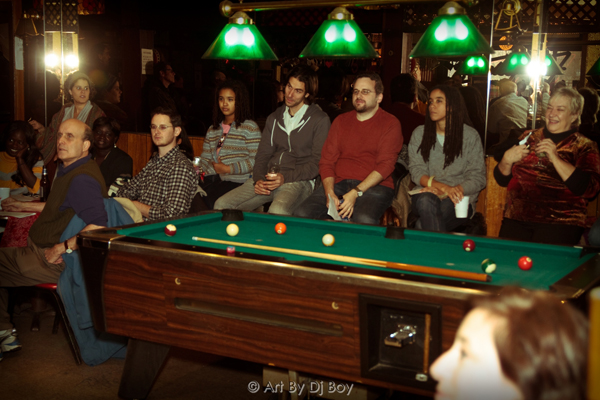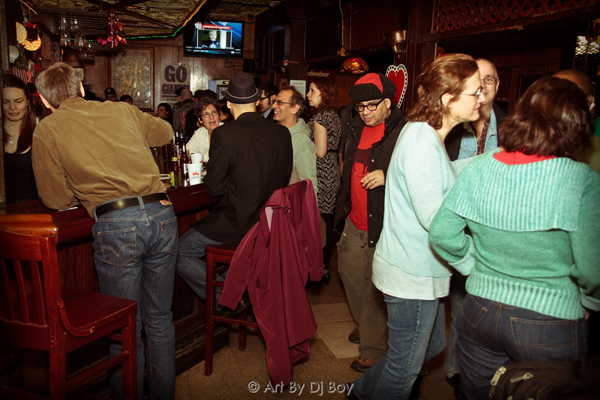 Inwood's theatre community – in response to the fire that destroyed nine businesses at 207 Street – presented HAVE ANOTHER – The Bar Plays Benefit, at Irish Eyes, 5008 Broadway this past Saturday, February 11, 2012.
HAVE ANOTHER – The Bar Plays Benefit includes short works by Inwood playwrights Joshua Allen (The Last Pair of Earlies), James Bosley (All The Best Ingredients), Clare Drobot ("In The Wood"), J. Holtham ("In The Wood"), Judith Leora (The Cookie Fight), and Chris Van Strander (You Are Here) and directed by Inwood residents Rik Walker (Up Theater Company), James Bosley (Up Theater Company), Mino Lora (People's Theatre Project) and Ted Minos (Moose Hall Theatre Company/Inwood Shakespeare Festival).
In addition to accepting donations at the door, a raffle was held for prizes including dinner for two at Sweet Praise, tickets to Up Theater Company, bike rental from Tread Bike Shop, classes at Bread and Yoga and tickets to the Broadway musical Memphis.
A fund has been set up to help those who have lost their businesses and jobs in the fire of January 3, 2012, to help them as they rebuild, relocate, or find work. Checks may be sent to INWOOD COMMUNITY SERVICES INC, 651 Academy Street, NY, NY 10034. Put FIRE RELIEF DRIVE in the memo line.
Click here for more info.
We invite you to like our Facebook page and follow us on Twitter, or e-mail us at [email protected].