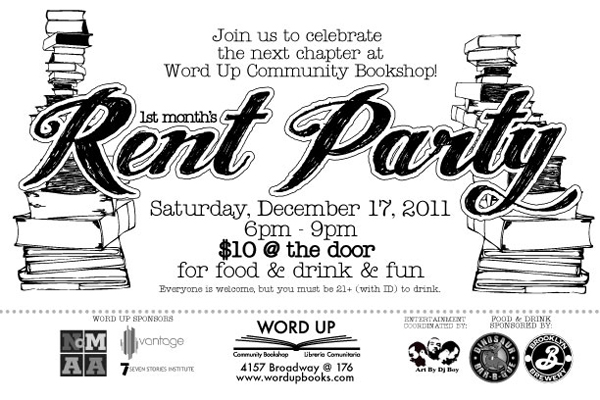 Don't forget that your favorite neighborhood pop-up bookshop, Word Up Books (4157 Broadway @ 176th Street), is having a really cool rent party tomorrow from 6 to 9 with food from Dinosaur Bar-B-Que and libations from Brooklyn Brewery. Remember, the future is ours to shape. If you want Word Up around for the long haul, you have to make it so. See you there.
Click here for more info.
If you haven't checked out Bread and Yoga's (4951 Broadway @ 207th Street) 2nd annual holiday market yet, tomorrow is your last chance. Check out the awesome tees and sweatshirts from Will Teez pictured above or many of the other great local businesses that are taking part in this incredible endeavor. By the way, did you know that Uptown now has a vegan and a whole foods baking company? That's right, their name is Chickpea and Olive and they are one of the businesses that will be at the market in addition to Nostlygia, Endless Noise NYC and many more.
Click here for more info.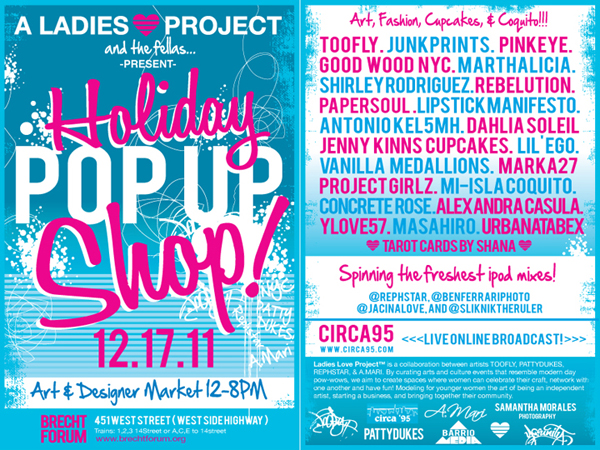 The Ladies Love Project presents its third POP-UP SHOP at the West Village Brecht Forum (451 West Street from 12pm – 8pm on Saturday). The Ladies Love Project is the brainchild of renowned street artist TOOFLY and sound sensation PattyDukes of the Circa95 duo. The one-day-only holiday event boasts an intimate, yet extraordinarily colorful market experience designed to familiarize consumers, media and tastemakers with established artists. Uptown artists Marthalicia and Ami V will be taking part in the festivities.
Click here for more info.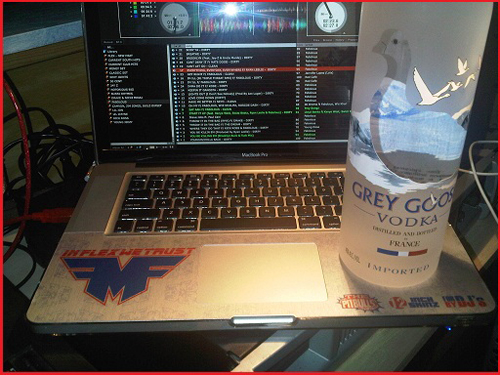 On Sunday night the one and only Funkmaster Flex will be hitting up Negroclaro Lounge (204th Street & 10th Ave) to do his thing Uptown. This is a big deal people. Thanks to Apt 78 leading the way, big name DJ's are starting to come Uptown on the regular.
Click here for more info.
We invite you to like our Facebook page and follow us on Twitter, or e-mail us at UptownCollective@gmail.com.