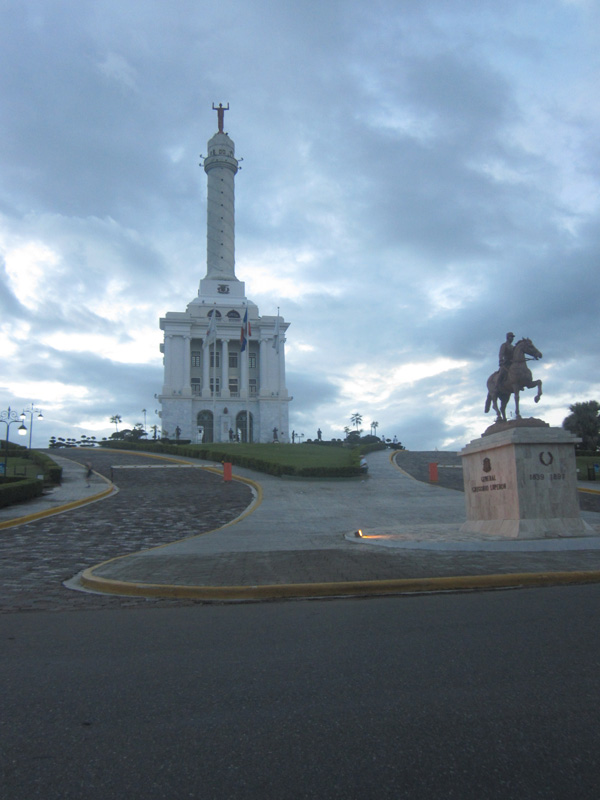 Sunday, 11/20/11
Dear Led:
One of these days I swear I'm going to get some sleep. We were up with the birds today to do a live morning television show, Diario del 4. Angel, our festival guide (with me in the pic), is there to crack the whip right on time. We pile in the van, hit the makeup chair, and he has us on set by 9am. He's kicking my ass all over the place on a daily basis. The interview itself, to be honest, was okay. Between you and me I think we were all a little tired and hungry, and we were kind of off our game. But it was still a lot of fun, the hosts were very nice and it was a great experience.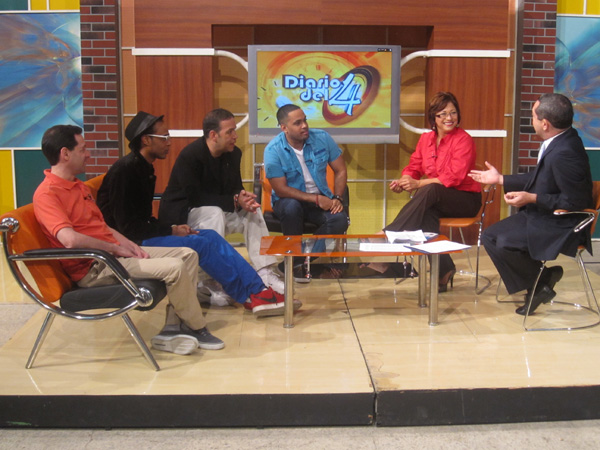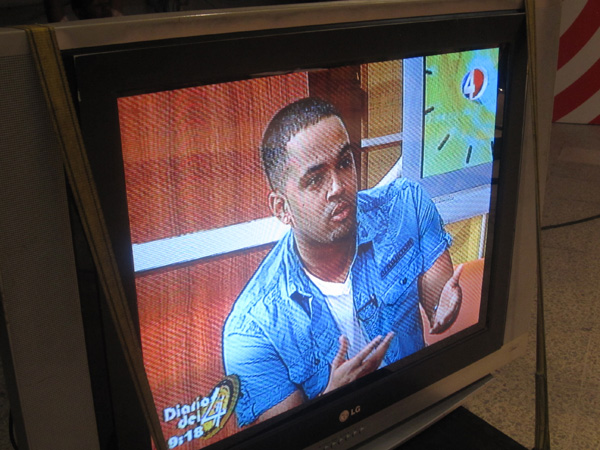 Quick sidebar: What's with all the stray dogs down here? I should open up a kennel in Santo Domingo; I'd make a killing as a dog catcher. Next up is a radio interview after a quick stop back at the hotel. Much better, we're back on track again. We crammed ourselves into the booth, and the hosts were really cool They were very interested in the production itself, and it was great to get some questions about that and how someone like me came up with a story like this. It's funny how people are surprised when they meet me. I'm always the last person they expect, and it reminds me that I once in a while I must be doing something right. In both interviews we got a chance to talk considerably about Washington Heights, the inspiration the neighborhood provided, and what it was like shooting the movie on location. We all had a lot to say about that.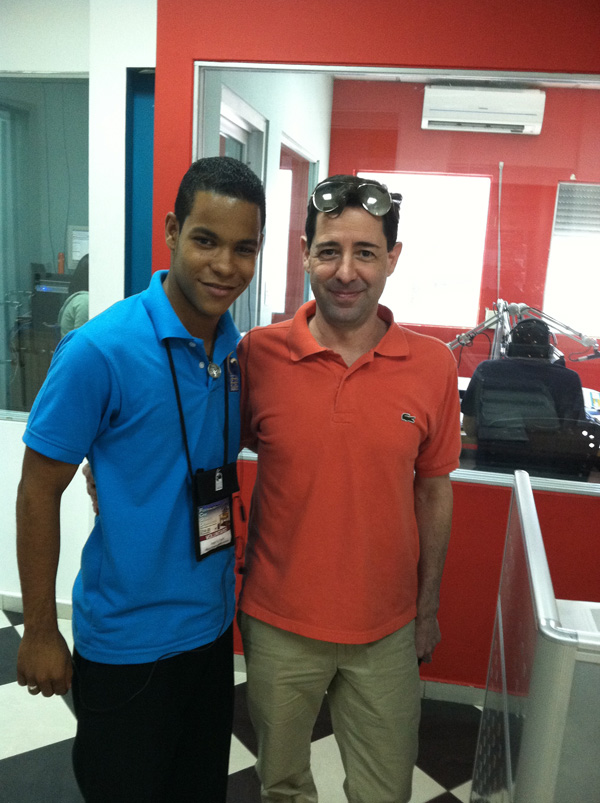 Lunch. Pizza. Hotel. Back in the van.
Before we knew what hit us, Angel had us on the road to Santiago for the 6 o'clock screening. We stopped at a little bakery on the side of the highway in Bonao. If I was handing out awards, it would win hands down for the best cookies, and the best public restroom I've maybe seen in my life. I was so mesmerized I forgot to take pictures, sorry. Santiago, from the little we saw of it driving in at dusk, is gorgeous. Not as congested as Santo Domingo, and filled with historical monuments throughout the rolling hillsides.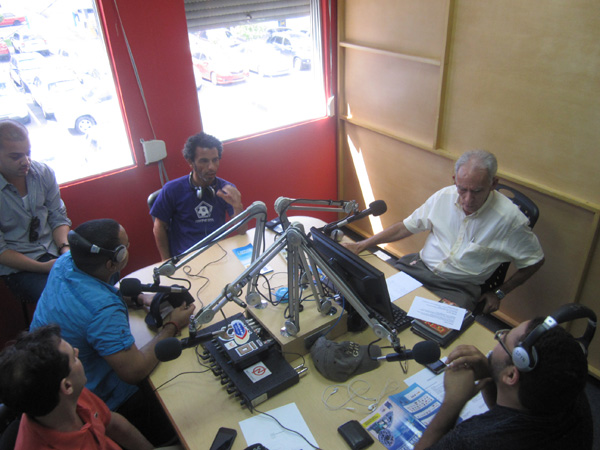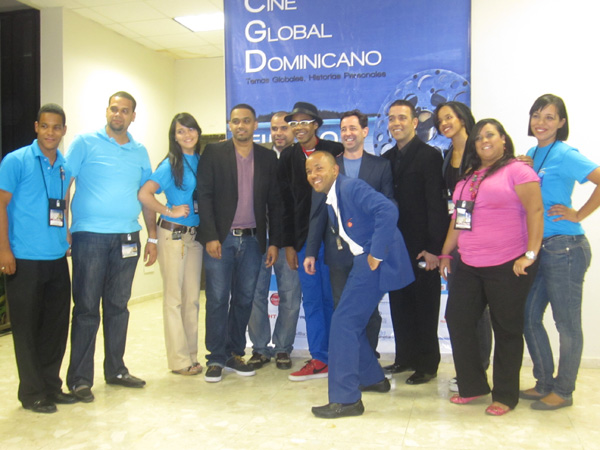 The screening again was another success. Not as many people in the audience this time, and definitely more of a student crowd from the Centro Universitario campus. But just like the last screening, nobody left at the end. The Q&A was definitely engaging. Someone even suggested we shoot a sequel in DR! Hmmm. Actually that's another thing we've gotten a lot, asking about coming down to shoot a movie. I admit, it's tempting with the right story. It would be very interesting to do something here, a Dominican-American co-production. Hmmm again. Oh! And here's the best part of the night: someone came up to Rayniel and told him that out of all the films she's gone to at the festival, GWB is the most Dominican film she's seen. Wow! How great is that? Lobby. Pctures. More questions. Van. And we're off into the dark night. Back to Santo Domingo!
Wish you were here!
Jon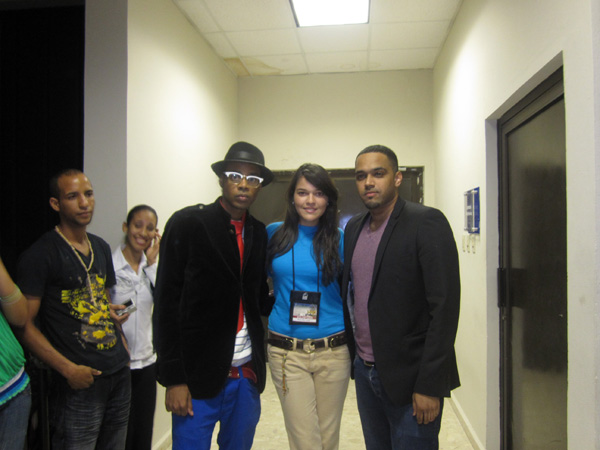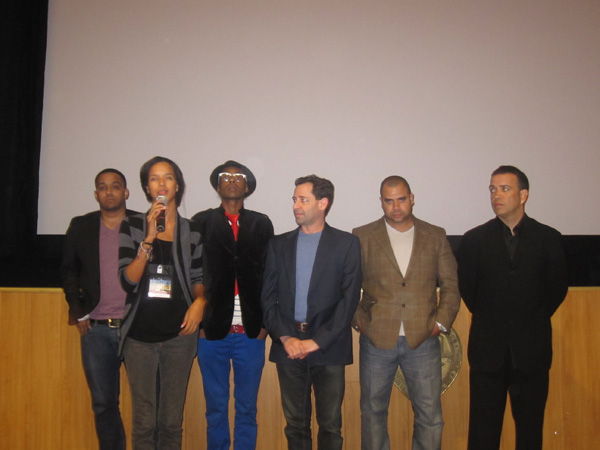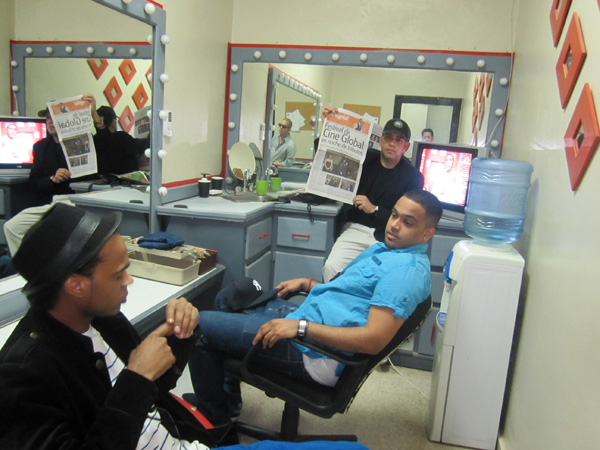 Check out part 1, part 2, part 3 & part 4 to read the earlier dispatches from DR.
Also check out:
A Night Uptown: The Cast & Crew of GWB The Movie
The GWB Trailer Premiere Party – The Recap
The GWB Trailer Premiere Party & After Party As Seen By Dj Boy
We invite you to like our Facebook page and follow us on Twitter, or e-mail us at [email protected].