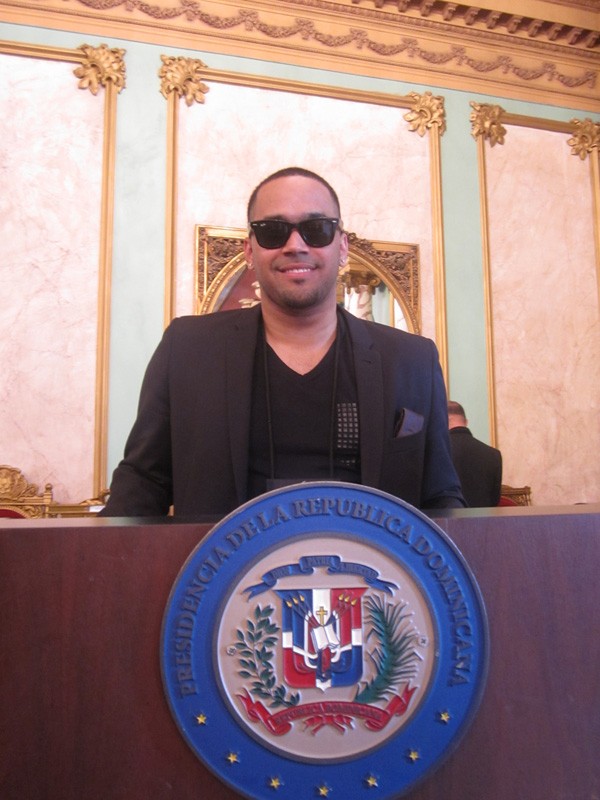 Saturday, 11/19/11
Dear Led:
Remember the seafood dinner we had Tuesday night? Don't worry, everybody's fine. Everybody that didn't eat the "grilled" lobster (me), that is, so I've been a little, um, under the weather all day Thursday. As if I didn't have enough to do.
After playing the Puerto Plata blues Thursday morning, if ya know what I mean, it was off to the National Palace for a champagne reception with El Presidenté Leonel Fernández and the First Lady, Margarita Cedeño de Fernández. Pretty nice joint lemme tell ya. We were brought into the ballroom in the Palace for a meet and greet/photo op. You could just pass out from the gorgeous ceilings alone! Immediately the champagne was not agreeing with me, so I knew to quit while I'm ahead. Besides, the last thing I wanted to do was get sick on Juan Marichal's shoes. That's right, Led, we met San Francisco pitcher and hall of famer Juan Marichal. Terrific guy! Being the big fan that he is, Luis Ramos was just beside himself meeting the baseball great.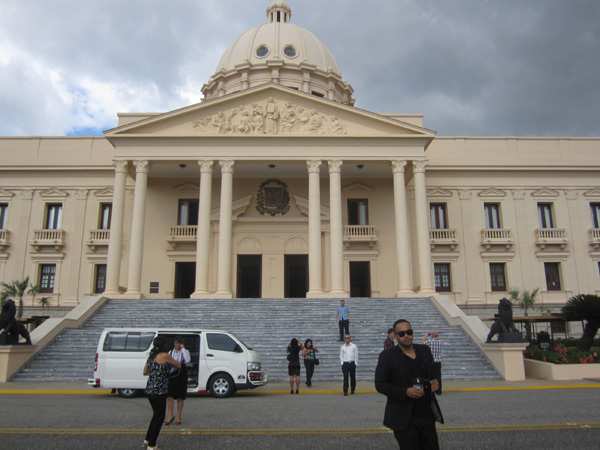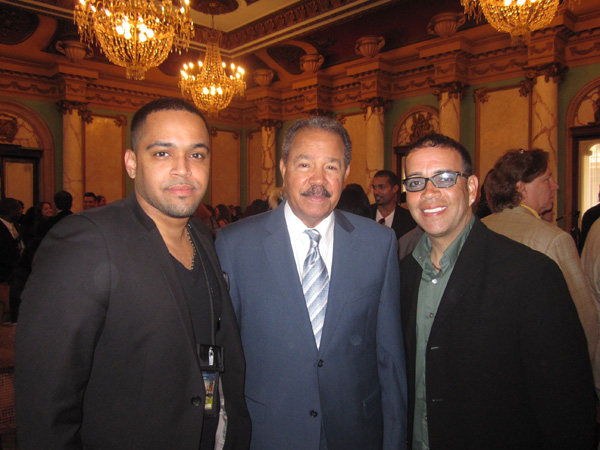 Then a quick photo op with the First Lady. As with so many people we've met down here, she couldn't have been nicer. We spoke about the film, which by now she's heard a lot about, and asked when we were playing. Unfortunately they had a conflicting engagement and couldn't come to our Santo Domingo screening later in the week, but we made arrangements to get a screener to them. That's right, the President and First Lady have a copy of GWB! I've since heard they've watched it, but haven't received official confirmation yet. I'll be sure to let you know if I hear from them.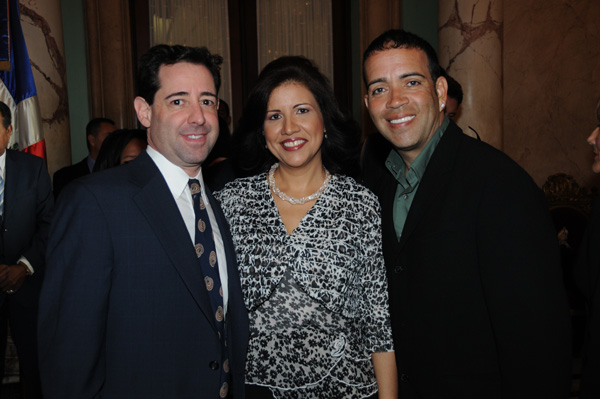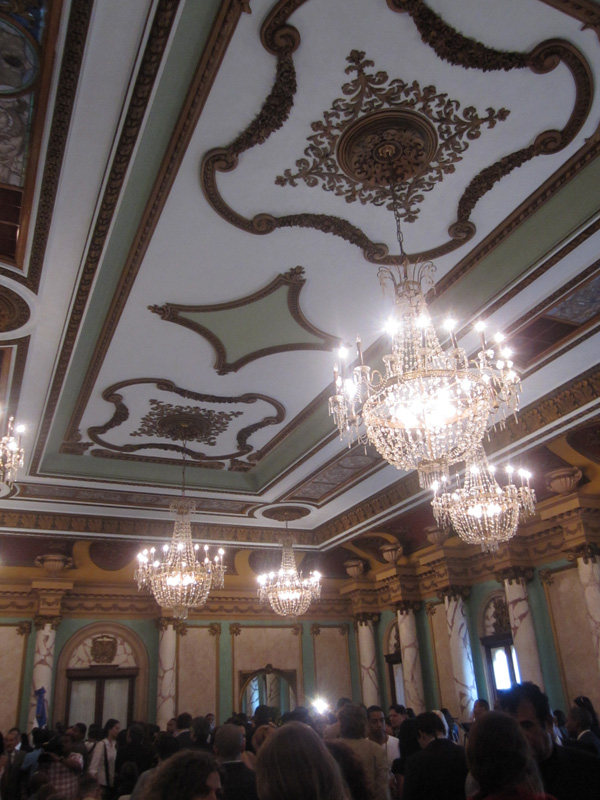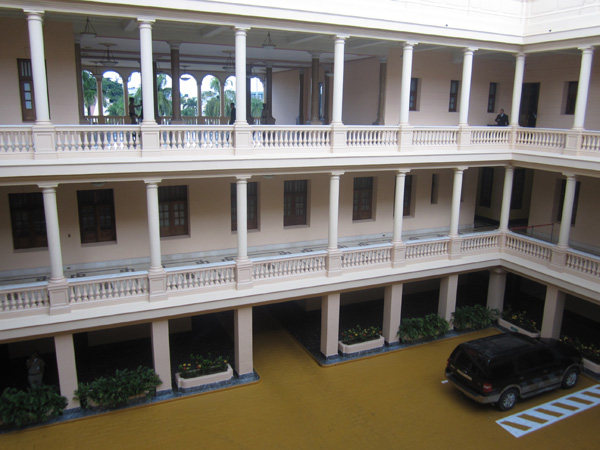 Later that night we went to see Sing Your Song, the documentary about Harry Belafonte that's been playing lately on HBO. We've been hanging out with Gina Belafonte, an old friend of Luis' who produced the film, and she really is a great woman. I'm glad I hadn't seen it yet because it was a real treat to be able to watch it with Gina and talk about it with her afterwards. I was so moved by it I had to give her a big hug before we got in the van back to the hotel. My mom was a big fan of her father's, and it was a very special moment for me. If you haven't seen it yet, do yourself a favor and check it out. He is an extraordinary person and this film really does his life justice not just as a performer but as a social activist as well.
Wish you were here!
Jon
Click here, here & here to read the first 3 dispatches from DR.
Also check out:
A Night Uptown: The Cast & Crew of GWB The Movie
The GWB Trailer Premiere Party – The Recap
The GWB Trailer Premiere Party & After Party As Seen By Dj Boy
We invite you to like our Facebook page and follow us on Twitter, or e-mail us at [email protected].