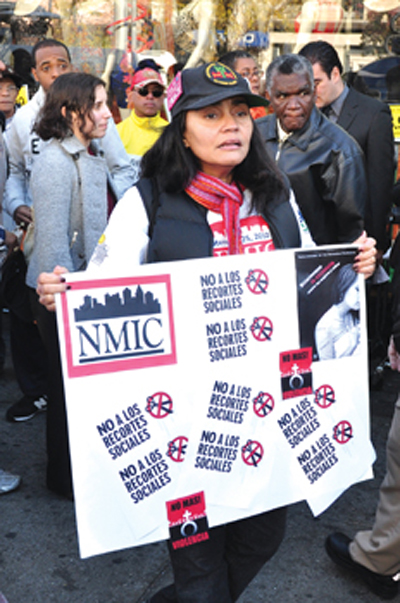 Written by Gloria Pazmiño
Northern Manhattan came out to show its support of the Occupy Wall Street (OWS) movement this past Monday morning, as hundreds gathered on the corner of West 181st Street and St. Nicholas Avenue.
Local residents came out holding signs, megaphones and banging on drums to take on the 11-mile trek along Broadway all the way down to OWS central at Zuccotti Park where protesters have been camped out for nearly two months.
Made up of neighbors, community leaders, elected officials and supporters who came out in their walking shoes, participants looked to echo a sentiment they claim is alive throughout the neighborhood: We are indeed the 99%.
Shouting, "El pueblo unido jamás será vencido [The people united will never be defeated]," Victor Guzman, a resident of Washington Heights for more than three decades, said he joined the march to protest the lack of jobs.
Read more: Hundreds join 11-mile march along Broadway to Occupy Wall Street | Manhattan Times
We invite you to like our Facebook page and follow us on Twitter, or e-mail us at UptownCollective@gmail.com.