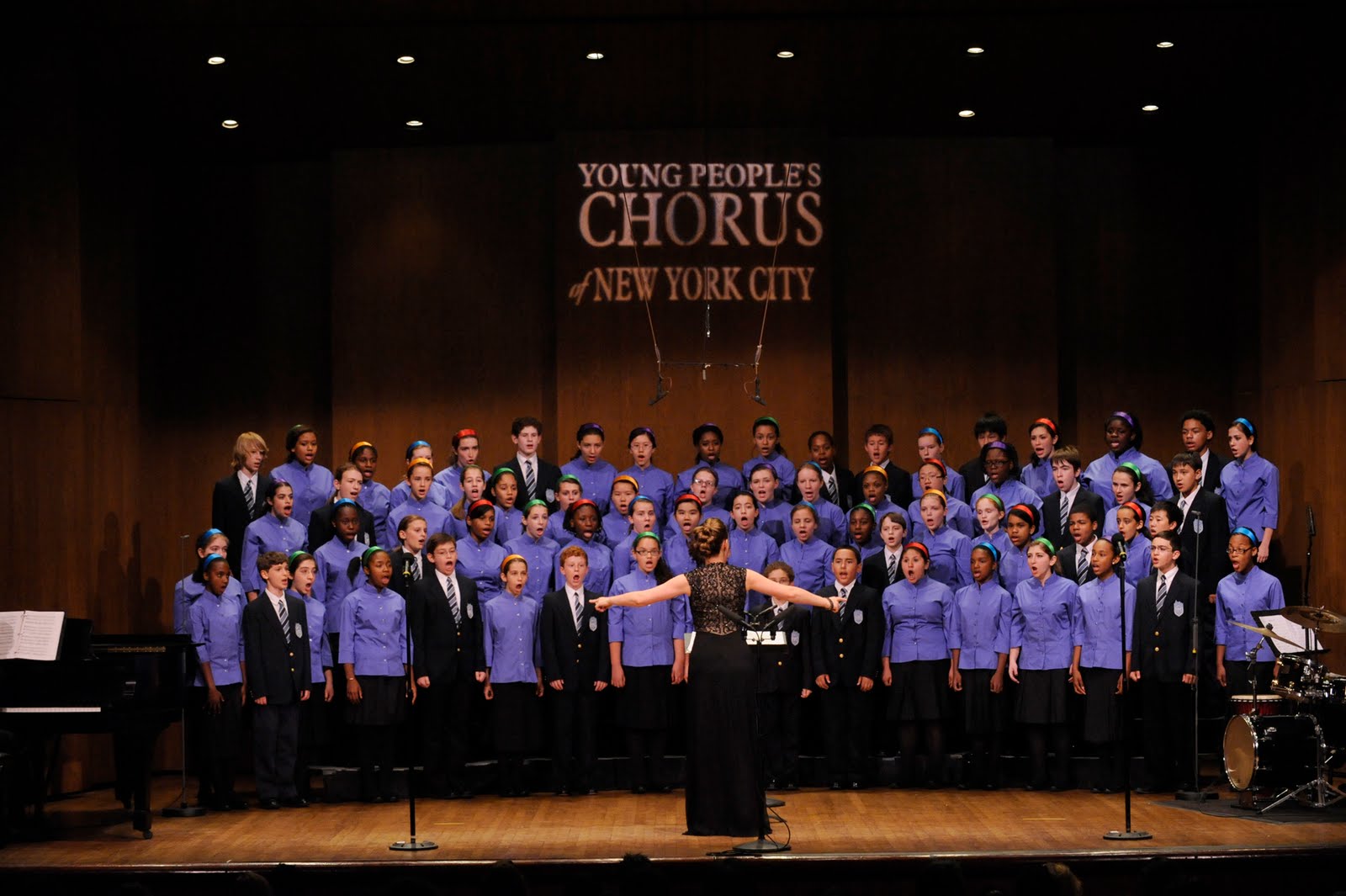 Don't miss one of the most exciting experiences in the history of the Young People's Chorus of New York City. In an awards presentation ceremony at the White House today- November 2, at 2:30 p.m.-First Lady Michelle Obama will present a 2011 National Arts and Humanities Youth Program Award to YPC chorister Stephan Douglas-Allen and YPC Artistic Director and Founder Francisco J. Núñez, on behalf of YPC. This award is the nation's highest honor for youth organizations, and YPC is one of only 12 countrywide to be recognized from more than 470 nominees and 50 finalists.
Twelve members of YPC will conclude the ceremony by performing Billy Strayhorn's Take the A Train. In addition to Stephan Douglas-Allen, the other YPC choristers are Vera Kahn, Jamie Lerner-Brecher, Kalia Simms, Malaia Simms, Monica Soyemi, Christina Lu, Marisel Rodriguez, Gabrielle Nesmith, Caroline Kuhn, Ariana Nathani and Nicholas Lui Leung.
SET YOUR ALARM–The awards ceremony is being streamed live from the White House at 2:30 p.m. ET TODAY at www.whitehouse.gov/live.
For more info: http://www.ypc.org/
See video below for an absolutely rousing rendition of "Ain't No Grave Can Hold My Body Down" by Caldwell & Ivory. Seriously folks, these kids are really, really amazing.
Click here for our post on the Young People's Chorus of New York City and its Artistic Director and Founder, Washington Heights own, Francisco J. Núñez.
We invite you to like our Facebook page and follow us on Twitter, or e-mail us at UptownCollective@gmail.com.