BY Led Black (@Led_Black)
All photos by John Mazlish.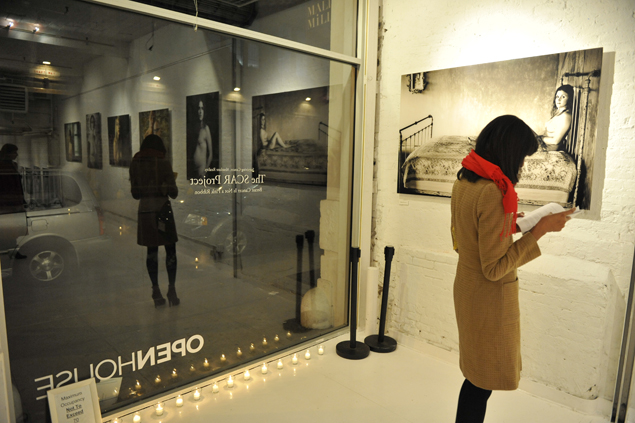 It has now has been 3 years since Eileen Z. Fuentes, my young wife and the mother of my 3 daughters was diagnosed with Breast Cancer. On the fateful day, September 19th 2008, my family and I took an unplanned and unpleasant trip to what, Pulitzer Prize winning author Junot Diaz likes to call cancer planet. That description is apt because it really is a whole other world.
In addition to chemotherapy, my wife and by extension the entire family, endured not just a lumpectomy, which removed the actual tumor but also an elective bilateral mastectomy. Not to mention all the other rigors of treatment. After all was said and done though, we are still here. Our family's ordeal made us a stronger, more cohesive unit.
Breast cancer is so much more than pink ribbons and marches; it is a minefield that calls for celebration and commemoration if you make it to the other side. With that said, the SCAR Project exhibit, currently running at Openhouse Gallery (201 Mulberry Street), really hits close to home.
Critically acclaimed photographer David Jay employs large-scale portraits of 18-to-35-year-old cancer survivors to candidly capture the traumatic and also triumphant arc of this affliction. Jay began the project after a close friend was diagnosed with breast cancer at the age of 29. "For these young women, having their portrait taken seems to represent their personal victory," he says. The SCAR Project has been touring around the US and started its exhibition last year at Openhouse Gallery.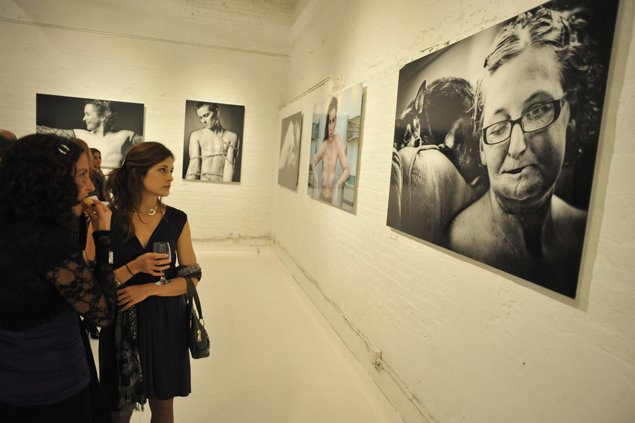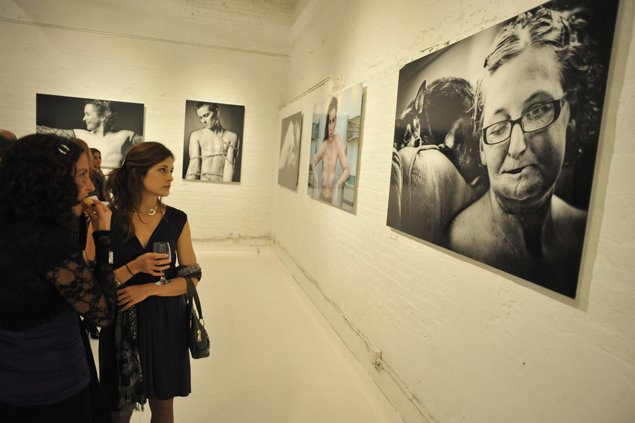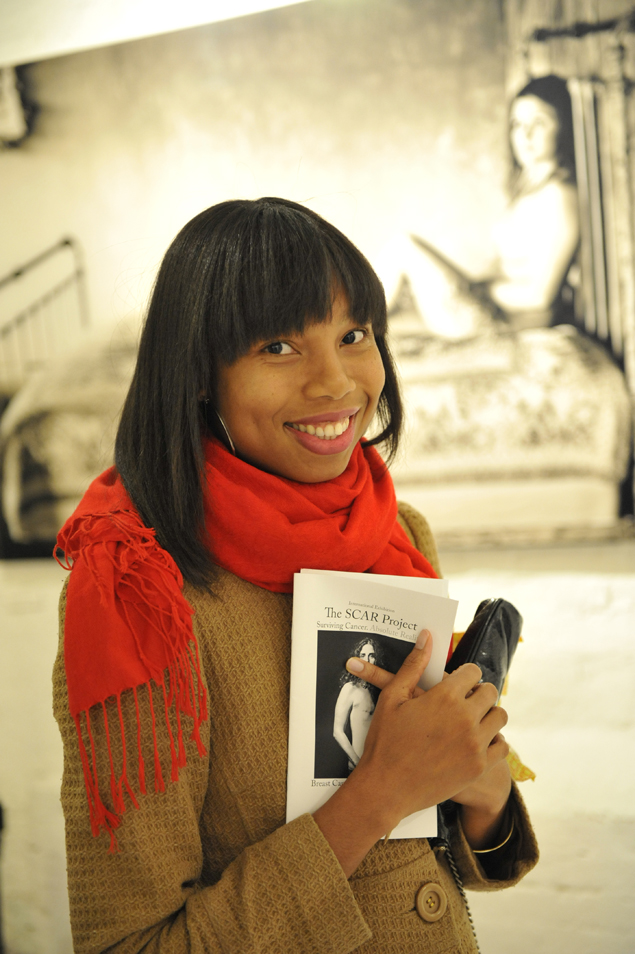 Click here for more pictures courtesy of Openhouse Gallery (201 Mulberry), the New York pop-up space. The exhibit runs through November 6th.
We invite you to like our Facebook page and follow us on Twitter, or e-mail us at [email protected].